Specially designed to be a super-absorbent disposable floor cloth
Turns the liquid into a gel – does not leak from the pad
Price
£

32.55

(Excl VAT)
£

39.06

(incl VAT)
You Might Also Like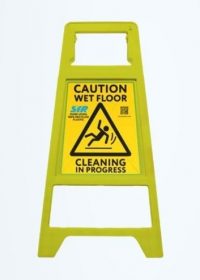 Vileda Spillex Pads – 1x 20pk
These Vileda spillex pads have been specially designed to be a super absorbent disposable floor cloth.  It has been made to absorb a wide range of water based liquids from hard floors quickly.  It can be used on liquids such as blood in operation theatres, urine in elderly homes, or to remove drink spillages that could be a slip hazard in supermarkets or restaurants.  This pack of 20 spillex pads ensures fast removal of liquids before mopping actually takes place.
Once the liquid has been absorbed by the spillex pad, it then turns into a gel.  This means that the liquid doesn't leak or drip from the pad when it is lifted, and also means there is no cross contamination or direct hand contact needed.
Place the unprinted, absorbent side down, wait for the spill to be collected, then dispose of the pad.  Always wear gloves to ensure safety.
Looking for floor cleaning equipment but not sure where to start?  Send a message via our contact form or call 0117 305 1980.
Got some unanswered questions? Read Our FAQs