1 Battery = 45 Mins Run Time
2 Batteries = 1.5Hrs Run Time
6 hour Charge Time
Free UK Delivery Over £75
Order by 3.30pm today for next weekday delivery
Order in the next
12 hours 3 minutes
for delivery on Wednesday 27th January 2021
Price
From
£

1,625.00

(Excl VAT)
£

1,950.00

(incl VAT)
Please select all the options above before adding to the basket!
You Might Also Like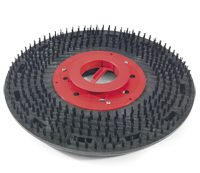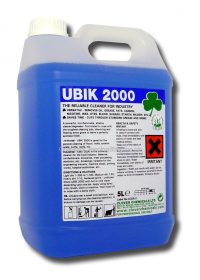 Numatic Twintech Battery TTB1840G Scrubber Dryer
Available in 2 versions:
1 battery version gives 45 minutes run time
2 battery version gives 1.5 Hr run time
This Numatic twintech TTB1840G battery floorcare machine has been made to reduce the size of the machine but also to maximise the handling and performance.
This Numatic machine offers remarkable freedom as it is cable-free, and it can, therefore, reach areas and places that other machines simply can't. This TTB1840 machine has low-level noise and an unobtrusive design making it fit in well at home as well as commercial environments such as: hospitals, clinics, cafeterias, restaurants, offices, bank and hotel lobbies as well as many more. It has a cleaning width of 400mm and a clean water capacity of 18L.
Ease Of Use:
The TTB1840 is very simple to operate and requires very little training to use. All the controls on the machine are very intuitive, the machine is very lightweight and therefore a pleasure to manoeuvre, even in confined spaces. The smaller size of this machine makes it very easy to navigate around even some of the narrowest of walkways. The removal of the power cable in favour of battery power means that there is less time spent unhooking the mains cable when it gets snagged and more time spent simply getting on with the job.  The worry of knocking items off shelving with the trailing power cable is also removed
Up To The Edge:
The brush on the machine is slightly offset to one side allowing edges to be tackled with ease, the squeegee blades also follow very close to the brush and pivot to follow the direction of travel, and this means that wastewater is recovered even during very tight turns
The Battery:
From a single charge, you will generally see 45 minutes of non-stop cleaning, this is plenty of time to take on most tasks. If however, you need a longer cleaning window a second battery pack is available that will double your cleaning time.
Quicker & More Effective:
The TTB1840 offers an effective clean in a single pass; this is a great improvement over the normally slow process of cleaning associated with a mop and bucket.
The TTB1840 incorporates internal solution and recovery tanks, as well as a rotary cleaning deck, this means that on each pass of an area the machine dispenses clean solution, scrubs it into the floor then recovers the dirty solution leaving the floor dry enough to walk on. This means that unlike mopping dirty water is always kept separate from freshwater and that there is very rarely any need to go over an area more than once.
As only clean solution is applied to the floor and then thoroughly recovered by the internal vacuum the cleaning results achieved by the TTB1840 are often far better than those achieved with a mop and bucket, it also saves a great deal of time.
Free Demonstration Of This Machine In The UK
If you would like to have a free no-obligation demonstration of this machine, anywhere in the UK, then simply call us on 0117 3051980 or email us on sales@onestopcleaningshop.co.uk to arrange a suitable day and time.
Our warehouse stocks a huge variety of cleaning products, industrial cleaning equipment, and machines.  We offer great deals on floor scrubbers, floor polishers, pressure washers and sweepers.  We also supply anything from a single mop to multipacks of floor scrubbing pads, vacuum bags and accessories, cleaning fluids, cleaning chemicals, disposable products and wholesale janitorial supplies.  We are proud to be one of the first UK distributors for all Numatic cleaners, from the famous Henry Hoover range, to Numatic specialist machines for cleaning up liquids and floor scrubbers.
Looking for floor cleaning equipment but not sure where to start?  Send a message via our Contact form or call 0117 305 1980. 
TTB1840 from Nikki Watt on Vimeo.
Got some unanswered questions? Read Our FAQs
Brush motor power – 400 W
Vacuum Motor Power – 300 W
Power – 24V
Run time – .45 mins for single battery 1.5Hrs for twin battery
Capacity – 18 L
Scrub Width – 400 mm
Weight – 52 kg
Flow – .35 L/min
Speed – 150 rpm
Dimensions – 850 x 1132 x 430