Bay West Toilet Rolls Ecosoft – 2 ply
These Bay West toilet rolls are designed for customers who prefer a quality paper that also helps to create a more sustainable environment.  Bay West toilet rolls come in a pack of 36 white, 2 ply rolls. The Ecosoft paper is 100% recycled. This paper is top quality, tightly wound and EU Ecolabel accredited.  This paper also reduces blockages as the paper disintegrates in 10 seconds, which is faster than any other good quality paper.
Free Bay West Toilet Roll Dispenser
The free toilet roll dispensers make it so that the whole roll has to be used up before the next one can be started, which makes the product environmentally friendly. The larger (4 roll) dispenser features a mechanism that will guarantee the use of all the tissue – avoiding any waste and reducing the frequency of re-filling it.  Dispensers can be supplied free of charge as part of a free on loan agreement.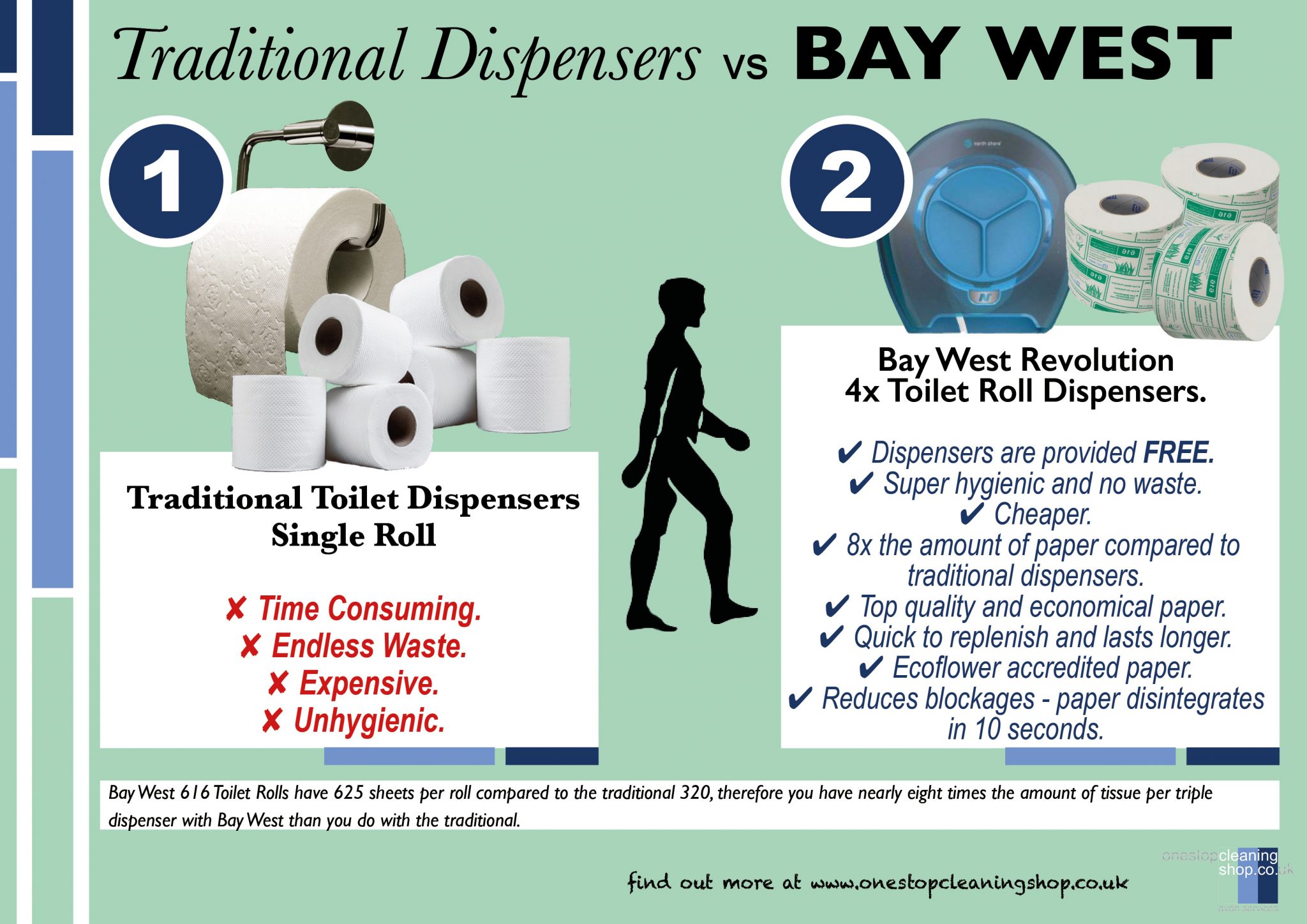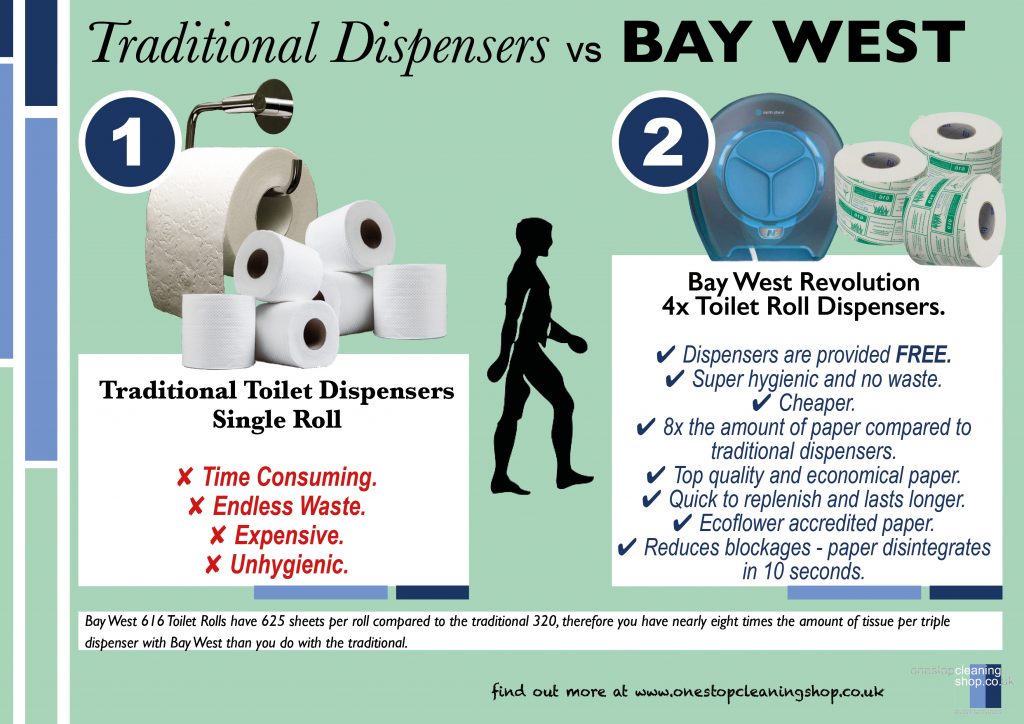 This product has an FSC accreditation attached to it. Northwood holds an FSC Certification (gained in 2020) for its pure pulp and recycled products.
FSC is a globally recognized certification system allowing businesses and end-users to identify products with well-managed and responsible forests and/or sustainable recycled sources.
Got some unanswered questions? Read Our FAQs