Motor Scrubber – Gen3 – Battery Driven Scrubber
Small Machine – Big Power.
The Ultimate Cordless, High Torque, Lightweight, Cleaning Machine!
The MotorScrubber M3 quickly and effortlessly cleans your washrooms, showers, stairs, skirting/base boards, windows, swimming pools, motor vehicles and other hard-to-clean areas.
Designed for safe reliable use and to clean all those hard-to-reach places your large cleaning machine simply cannot reach… this is the ultimate scrubber!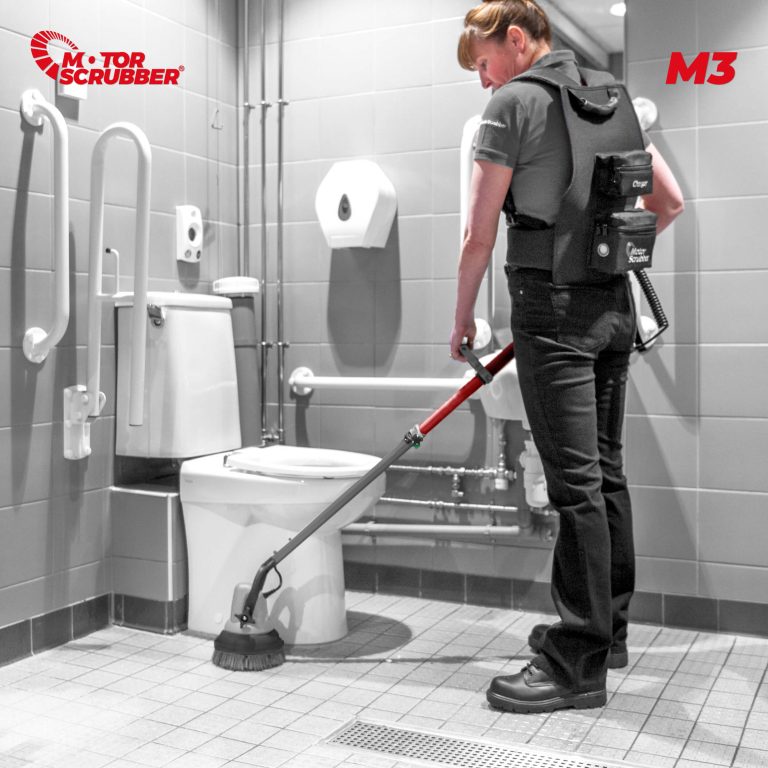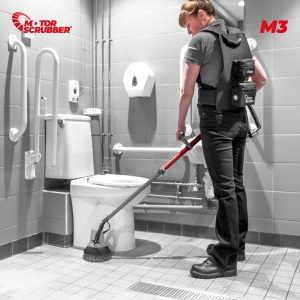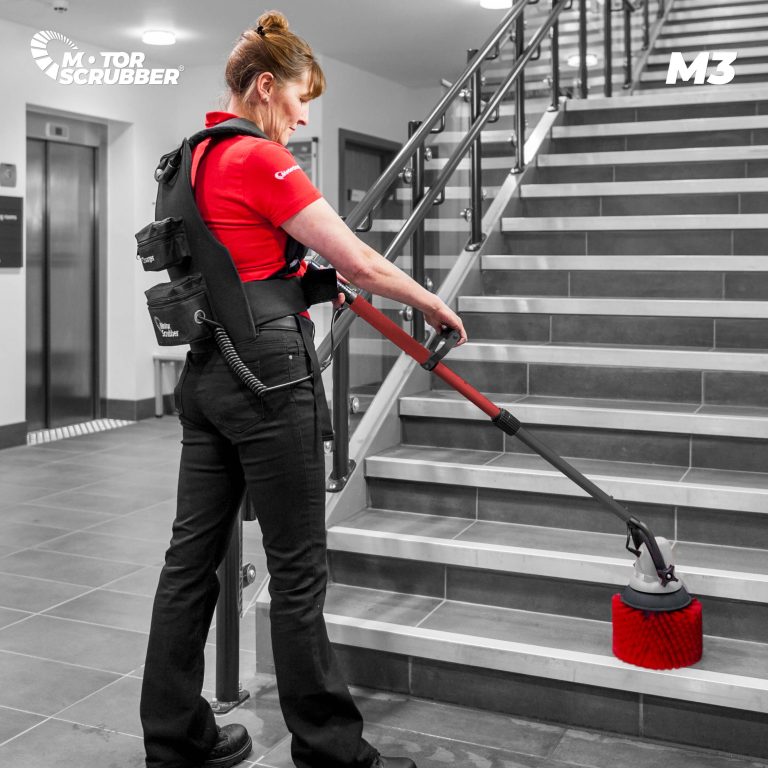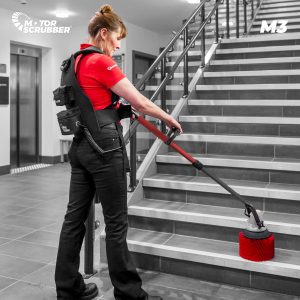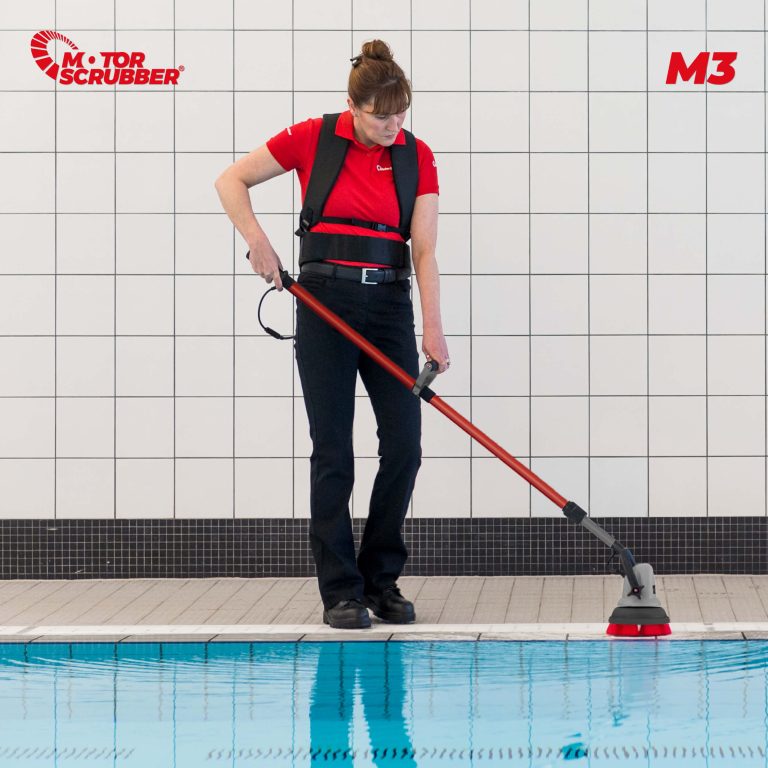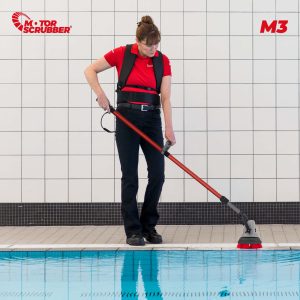 The MotorScrubber is 100% Waterproof for use above and below the waterline, the M3 is submersible in water with no shock risk.
It operates off a 12-volt DC battery, which is safe for use around water including in shower cubicles & even in swimming pools – by leaning over and scrubbing the sides of the pool.
A real workhorse with an impressive 4 hours runtime from one charge and takes only 8 hours to fully re-charge. The M3 allows you to scrub and polish where there is no electric outlet available.
Weighing only 1.5kg (2.5kg with the backpack) it is extremely lightweight to use yet heavy duty in its construction.
The M3 comes with the following kit:
M3 Machine
M3 Battery Backpack
Medium Telescopic Aluminium Handle (Medium Size: 70-140cm)
Medium Duty Scrubbing Brush
Green Floor Pad for Scrubbing
Red Floor Pad for Polishing
White Fibre Floor Pad for Dry Buffing
Microfibre Multi-Purpose Cleaning Pad
Got some unanswered questions? Read Our FAQs
Runtime – 4 Hours
Charge Time – Up to 8 Hours
Machine Weight – 3.3 lb
Backpack Weight – 5.5 lb
Brush Speed – 360 rpm
Scrubbing Width – 7.5″
Surface Covered – 404 ft²/hour