Superpro 700 Pacvac Back Pack Vacuum Cleaner 240v
Pacvac prides itself on ensuring all products are produced to comply with the highest health and safety regulations. The Superpro 700 is manufactured in full compliance with electrical and filtration standards.
Features:
Ametek 1000 watt 2 stage motor.
Clear Dome Lid – the offset inlet creates cyclonic airflow for stronger, more consistent airflow – more vacuuming power.
Hypercone™ Activeair filtration maintains airflow from the top down to provide continuous airflow – the motor runs cooler and lasts longer. The Hypercone™ lasts over 200 hours depending on duty cycles.
Ergonomically designed frame – new extended 'bodymoulded' frame for increased comfort and anatomically correct posture – a critical OH & S factor.
Adjustable Harness – Thicker, padded and fully adjustable to fit all body types.
Two piece wand and low profile floor tool as standard.
Double looped cord restraint – prevents accidental disconnection of power cord.
Included with the machine:
Crevice tool, dusting brush and upholstery tool supplied.
Extra cloth dust bag.
Packet of 5 paper bags.
On-machine Safety and Maintenance labelling.
Graphics based Product Manual
The Superpro 700 Battery Pack Model is also available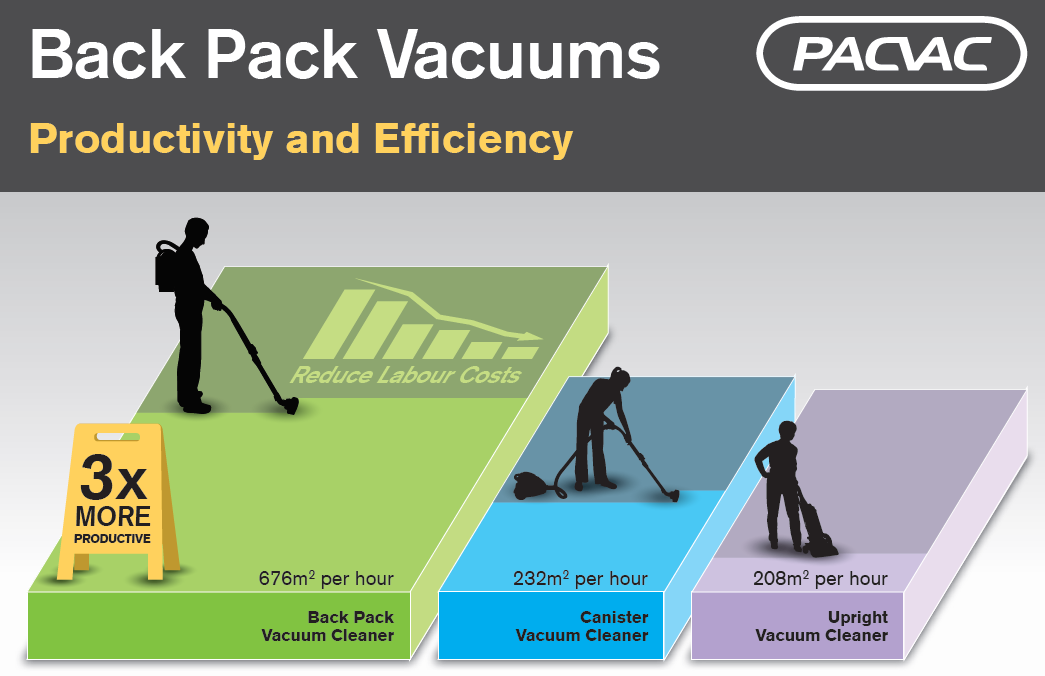 Got some unanswered questions? Read Our FAQs
Vacuum motor (ERP): 900W 2-stage flow through

Power source: Mains, 18m power cord

Noise level (at 1.5m): 67dB(A)

Filtration: 4-stage filtration with HEPA rated Hypercone™ filter

Volumetric airflow (max.): 45L/sec

Capacity: 5L

Weight: 5.2kg (excluding power cord and hose assembly)