Windows and mirrors are the number one spots of the house or workplace that get dirty finger prints, marks and smudges all over them. So how do you clean mirrors and windows effectively?
We have a tried and tested method here at One Stop Cleaning Shop and that is by using the Vileda PVA Micro Cloth.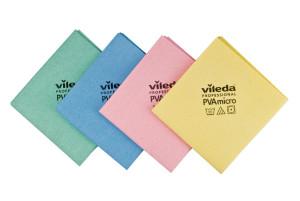 This cloth is revolutionary when it comes to cleaning reflective surfaces such as stainless steel, mirrors and even glass. It can clean so many things with just one thing. Water. Just water, no chemicals. This means that no longer will you be using potentially harmful chemicals to your skin, or if you inhale them, as all this cloth needs when it comes to cleaning is water. It is a truly brilliant cloth.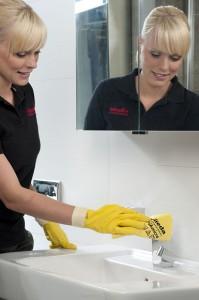 This Vileda PVA Micro Cloth doesn't just clean mirrors and windows, but it also leaves a sparkling, streak free finish which we have tested ourselves.

How to Clean Mirrors and Windows with the Vileda PVA Micro Cloth
All you have to do to use the PVA Micro Cloth is dampen it with water. Thoroughly make sure that the excess water has been rung, as the cloth will not perform to the best of its ability if it is too wet. Once the cloth is damp, wipe over the desired surface that you want to clean. Once you have wiped the surface, slight smears will have been left by the cloth, but these soon disappear leaving a sparkling, crystal clear finish.
This cloth is also great value for money because it can be washed and reused multiple times, making this a great investment!
Follow us on social media for more tips, tricks and cleaning recommendations!