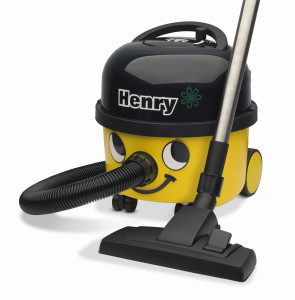 It may be heading towards winter, but this is the perfect time of year to get your house ready for colder months, making it clean and cosy so you can spend the dark autumn evenings inside. This week, we have some handy tips on how to manage the cleaning so it doesn't overwhelm. Let us know what you think!
The Kitchen
Cleaning the kitchen is often one of the hardest chores in the house, with so much food prepared there it can be hard to escape the grease and grime that comes with any type of cooking. A great tip is to start on the right side of the stove and work clockwise round the room; starting with the cooker can often mean more grime is spread around the kitchen, so leave the dirtiest to last!
Another area of the kitchen that sometimes gets ignored is the sink. As you wash all your plates and pans in the sink, there can be a build up of dirt and germs, even if they are not visible to the naked eye. Make sure to sanitise your sink regularly to avoid a build up of water which can cause mould. You could even make your own disinfectant with a little vinegar and buff with some mineral oil.
The Bathroom
Oh dear, the dreaded bathroom! It can be the most difficult to clean, not just because of limescale but also the germs that can be easily spread if the room is not cleaned properly. Shower doors can be spruced up using a mix of lemon oil rubbed on to the glass twice a month, this helps water beads roll off, stopping build up. For toilets, citric acid is also a great disinfectant and stain remover.
If you have a shower curtain in your bathroom, one of the best ways to get rid of mildew is to pop it in the washing machine with a few towels which will scrub it clean then just hang it up to dry. For clogged drains, another bathroom nightmare, try and pour boiling water down plug holes at least once a week, this makes it less likely they'll become blocked.
Other Messy Hotspots
There are a few areas of the home that seem to be hotspots for messiness, such as the front hallway, laundry room and kids rooms, so it is extra important to know the areas of the house that get messy frequently so you can clean them more regularly. Although a lost and found might seem a bit excessive, it stops your other half, and the kids, turning the house upside down for the thing they left out yesterday; so having a specific lost and found box means they can find their special item without making more of a mess! Start as you mean to go on regarding your front entrance, have a shoe cupboard and dedicated coat rack to stop family members and guests bringing their mess any further than the hallway.
One of the biggest worries in the winter months is the amalgamation of dust in all corners of the house, which can cause problem for sinuses or those with asthma. It is therefore very important to have a good vacuuming and dusting regime to protect form build up. Vacuuming corner to corner is a great way to make sure the whole area is clean, and will leave the floor free of both dust and footprints.
Whether it is a spring clean or a winter overhaul, there are ways to make the deep clean of an entire house or office a lot less daunting and a lot more fun. Using simple tricks, combined with good quality products can make all the difference, meaning more time to relax and less time wearing rubber gloves!
20th November, 2014