How Can I Clean Windows Without a Ladder?
If using a ladder is not safe, practical or just too scary, then use a telescopic pole instead. It is still possible to clean windows to a very high standard using a pole with various attachments.
There are 2 types of telescopic poles:
A telescopic pole that can have a washing T Bar & a window squeegee fixed to the end of it.
Water fed poles that deliver purified water through a soft brush directly onto the glass. Please note there is little point in trying to wash & rinse windows wth standard tap water as you will leave watermarks all over the glass. Instead, the water you use must have been filtered to the correct level so that it draws the dirt from the surface of the glass & leaves a residue-free sparkling surface when left to dry naturally. This is demonstrated in this video
Non-Water Telescopic Pole
Get some cold water in a bucket & put in a good squirt of Unger Liquid; this is a highly concentrated detergent made specifically for cleaning windows.
Dip a T-Bar fitted with a window applicator sleeve into the solution
Attach the window applicator onto the end of the pole & then agitate the surface back & forth.
Then swap the window washer for a window squeegee & drag the squeegee down in overlapping stripes until all the water is removed.
Your windows should be sparkling clean & dry.
If you have a lot of windows to clean & you don't want to keep bringing the pole down to swap the tool over, you could try a combined tool like this: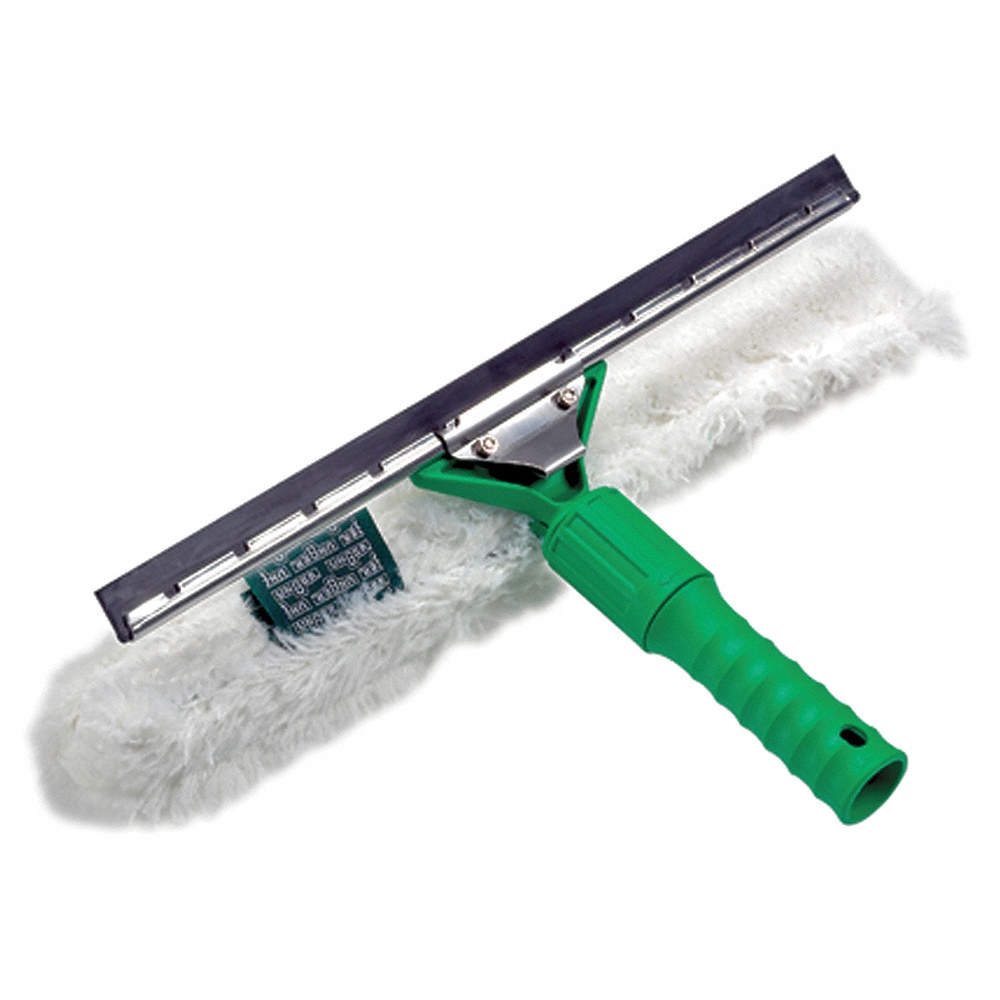 Water Fed Poles
It is also possible to clean glass with purified water. The process is:
Your garden hose is clipped into a filter filled with resin.
The water leaves the filter purified & is pushed up a telescopic pole to your window.
The water is fed through the bristles of a brush.
Agitate the brush back & forth until all the glass have been washed over
Leave to dry.
We supply this Unger kit that includes everything you need to clean windows that are 8m from the ground.