Cleaning Glass Furniture without Using Chemicals
It is possible to remove greasy smears and fingerprints left on glass-topped tables, mirrors & windows without using any chemicals at all.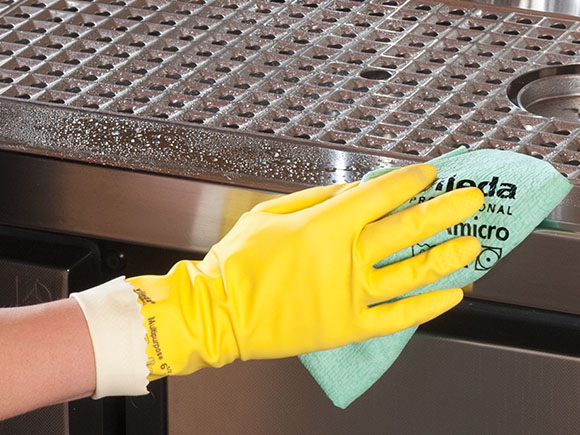 Simply:
Get a PVA cloth wet with tap water
Wring it out as much as you can
Wipe over any glass or glossy furniture that you want to clean
Admire the sparkling results.
Once dirty the PVA cloth can be washed in your washing machine – just do not use fabric conditioner on that particular wash as it reduces the effectiveness of these cloths.
This video compares the effectiveness of PVA cloths compared to our most popular chemical for cleaning glass.