How to Clean a Concrete Floor
Concrete floors can be tough to clean, especially within food environments. Food oils & grease can make floors slippery & dangerous. Also, grease can quickly build up if your cleaning method is not removing all traces of oil and dirt like Ubik 2000 does.
The product that we recommend to clean concrete floors thoroughly is Ubik 2000.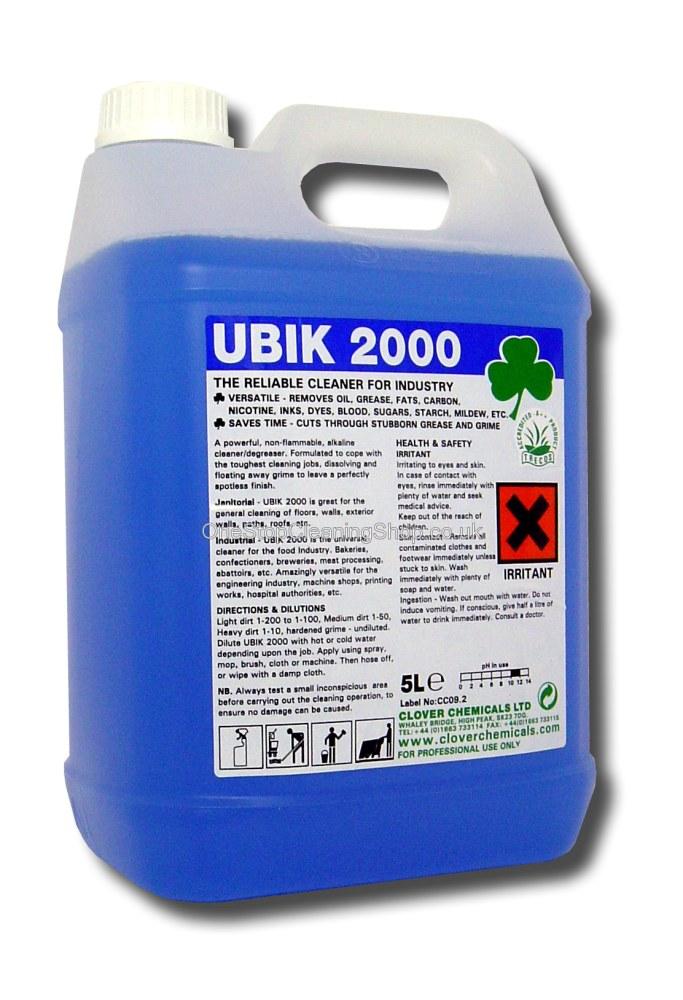 Ubik 2000 is a fantastic all-round cleaner, capable of dissolving oil, fats, grease, blood and ingrained dirt from various surfaces, including bare and painted concrete floors, plastic and tiled walls, plant & machinery, stainless steel and most importantly, anti-slip floors.
This product is biodegradable, as well as being phosphate-free. Also, being highly concentrated reduces plastic as you need to buy fewer bottles to do the same clean.
Ubik 2000 has numerous uses within the food industry; kitchens, bakeries, meat processors, food processors, confectioners, pie makers and snack manufacturers.
1. Dilute Ubik 2000 with hot or cold water according to the level of soilage. We supply a handy drum pump that dispenses 30ml at a time. Call us on 0117 305 1980 to help work out how many pumps you need per bucket or per machine fill.
Light cleaning – 1:200
Light dirt – 1:100
Medium dirt – 1:50
Heavy dirt – 1:10
2. Apply liberally with a mop or a machine. There are two different types of machines you could use. A rotary scrubber can apply the diluted Ubik 2000 & then scrub the surface. A scrubber dryer will do the same but will also vacuum up the dirty water, leaving a clean & dry floor.
3. If the cleaning solution has been applied using a mop or scrubbing machine its a good idea to squeegee all the dirty water down a drain (if there is one) & then mop over with clean water to remove any residue. This stage is not essential, but you will get a better clean if you have the time to do a two-stage clean.