Concrete and other hard flooring can be very difficult to clean, especially within the food environments. Food oils, fats, grease are not only slip hazards but they can be extremely difficult to thoroughly clean up as sometimes a residue is left behind by these items.
The product that we recommend to thoroughly clean concrete flooring is Ubik 2000.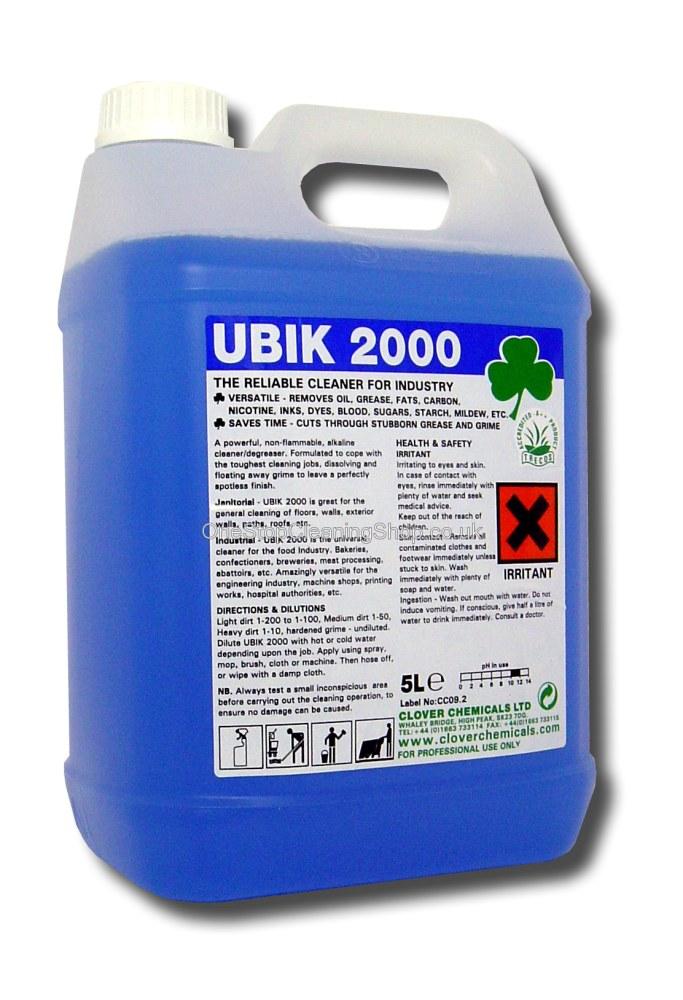 Ubik 2000 is extremely versatile in that it can clean through; oil, fats, grease, blood, starch as well as many more. Ubik 2000 cuts through grime and grease very easily meaning that it makes any cleaning task fast and simple. One of the brilliant aspects of this product is that it is biodegradable, as well as being phosphate free.
1. Dilute Ubik 2000 with hot or cold water according to the level of soilage.
Light cleaning – 1:200
Light dirt – 1:100
Medium dirt – 1:50
Heavy dirt – 1:10
Hardened grime – undiluted
2. Apply with a mop or a machine.
3. Then rinse the product off via a hose or a cloth.
Always test Ubik in an inconspicuous area before use.
The brilliant thing about Ubik 2000 is that as it's a universal cleaner it can be used in numerous environments: bakeries, confectioners, breweries, meat processing, abattoirs as well as many others. It can also be used to clean walls, ceilings, exterior walls, paths etc.