There are so many types of mopping systems available to buy that it can make the decision of choosing a mop a tough one, as you want to choose not only the best but the one that is most appropriate for you.
We think that the Vileda Ultraspeed Mini is the perfect mopping system for laminate flooring and small spaces.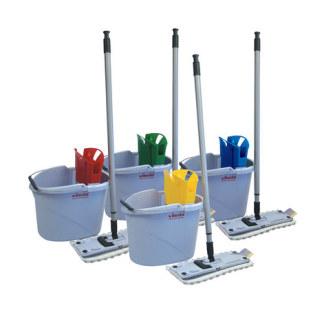 The Ultraspeed Mini is a great mopping system as it is very user friendly and can mop any area in no time at all. As well as that, the fact it is a flat mop, and comes with a wringer, means that you are not leaving behind excess water when mopping the floor, compared to using a socket mop.
A great cleaner that we recommend to use when cleaning a floor is Ubik 2000.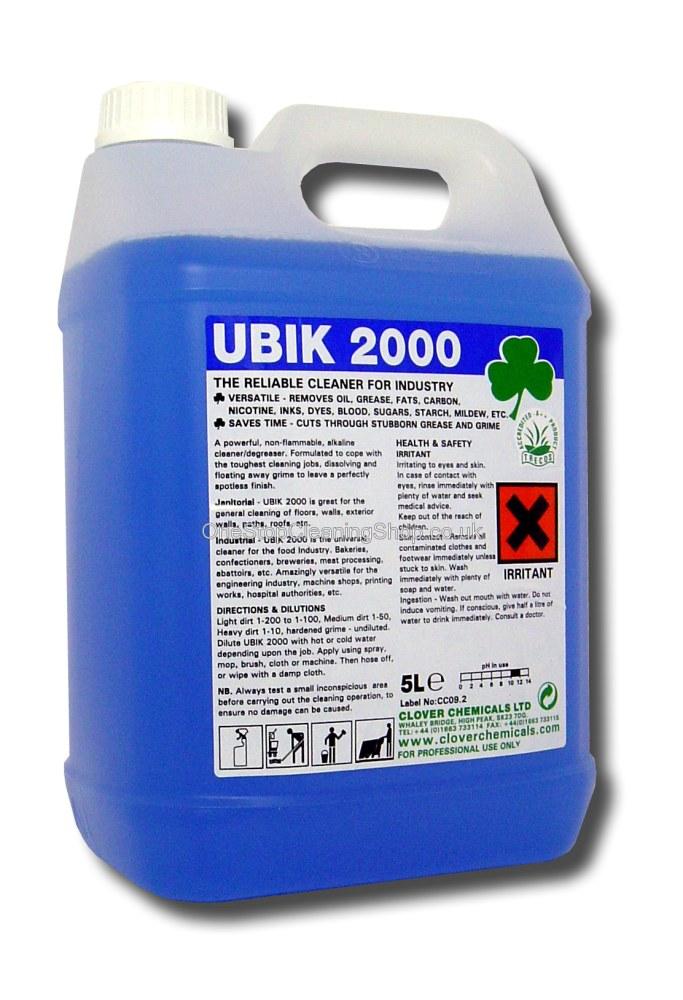 We think that this is a great cleaner because it can clean food oils, fats, blood, dirt, industrial oils and grease from a multitude of surfaces.
1. Start by putting two pumps of Ubik 2000 in the bucket and dilute with water.
2. Put the mop into the bucket, wring the excess water and begin mopping the floor
3. We recommend that you mop the floor in a side to side motion (which can be viewed in the video attached).
4. As the Ultraspeed kit doesnt leave a lot of excess water on the floor, it doesn't take long for the floor to dry.
5. Once you are finished, you can put the microfibre mop head in the washing machine, but don't use fabric softener as this can affect the performance and effectiveness of the microfibre mop head.