I am really pleased to announce that based on sales through our website, from October to December 2020, we have donated £1337 to a charity that gives support & end of life care to seriously ill children in our local area.  Children's Hospice South West provides respite, palliative care, as well as essential support for the whole family.
Our donation will be directly used to sponsor a nurse who will help to make the most of the lives of children and young people with life-limiting conditions and their families.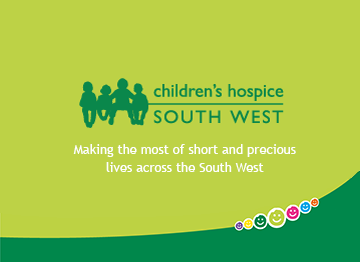 Some words from parents that have used their services over the past 30 years:
"At a time when we felt completely alone and scared the hospice helped us through some of our darkest times – providing support, comfort and reassurance."
"It is the only place I totally trust to look after my four year old son. We come for respite breaks in the knowledge all his needs, including medical and emotional, will be met by the kind, caring and highly professional staff who look after him."
"Stepping away from the day to day duties of care is simply bliss. Being able to be Mum and Dad again is the best gift ever and we are so grateful."
Children's Hospice South West has been working tirelessly over the past 30 years to give emotional & practical support to the families of children that are suffering from life-limiting or serious diseases. They have three hospices across the South West. Little Bridge House in Barnstaple, Devon, Charlton Farm in Bristol and Little Harbour in St Austell, Cornwall.  It costs around £11million to run these three hospices each year and they rely almost entirely on voluntary contributions. So, if at all possible please consider making a donation to this fantastic charity.
Thank you for your support.