I am really pleased to announce that based on sales through our website from July to September 2020, we have donated £2,138 to Macmillan cancer support.
As this terrible year has progressed, reduced opportunities for fundraising & reduced incomes have had a terrible effect on charitable donations. In September, the Guardian reported that Macmillan had been forced to lay off a 6th of its staff.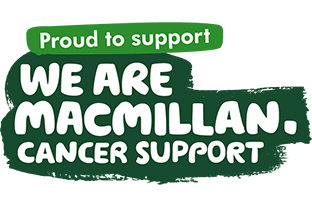 The work that Macmillan carries out for people who have cancer & their families is truly astonishing. They give emotional, practical & even economic support at a time when people feel at their lowest.
We have all known someone that has been directly impacted by cancer, so, if at all possible, please consider donating a small amount to their emergency appeal to make sure the support they give continues.