We are now a Net Zero website!
Every website on the internet generates emissions, when a website is used, data is transferred and processed in remote servers. The electricity consumed by these servers and by our computers accounts for 4% of the world's air pollution.
The internet releases the same amount of CO2 as the aviation industry (*source NYtimes), and accounts for 7% of global electricity consumption (*source Greenpeace). 1 data center consumes as much as a 25,000 inhabitants town (*source Le Monde).
To compensate for this we plant a tree for every 45,000 views on our website via Tree-Nation.
Tree-Nation is a non-profit organisation that allows citizens and companies to plant trees all around the world and offest their CO2 emissions.
The science bit…
Are trees efficient in capturing CO2 and fighting climate change?
Forests, together with oceans, are by far the two main and best carbon capture systems we know. But we only know how to use forests to capture more CO2 and slow down climate change.
Trees extract CO2 from the air and convert it into oxygen and plant material through photosynthesis. This process involves plant cells that convert the carbon from carbon dioxide into a solid form in sugars (the carbohydrates glucose and starch) that can be stored in leaves, stems, trunks, branches, and roots, to contribute to tree growth. Oxygen is released back into the atmosphere as a by-product of photosynthesis, which animals depend upon for survival.
In 2019, a scientific report by the Crowther Lab concluded how planting trees is possibly the cheapest and most effective way to fight climate change.
The Paris agreement (COP21) recognizes that carbon capture is essential to keep global temperature rise below 1.5ºC above pre-industrial levels, a task the reduction of emissions alone could not achieve. Carbon capture alone (by planting new trees) would not be sufficient to fight climate change. But, in the race against irreversible and irreparable damages(the tipping points), planting trees can help slow down the climate change process, which gives us more time to complete our transition to a sustainable society.
How much CO2 can a tree capture?
On average, we consider a tree to offset 200 kilograms of CO2 over its lifetime, or approximately 10 kilograms per year during 20 years.
However, the CO2 captured by a tree varies considerably depending on the species but also depending on the soil and climate conditions where the tree is planted.
Some regions, like the tropics, will be ideal for storing higher values of CO2 but also, and very importantly, for storing it faster. Fast-growing species will also be ideal candidates to influence the speed of capturing CO2.
With over 300 species in Tree-Nation, we register values going from a few kilograms of CO2 to more than a ton over the lifetime of a tree. Although a tree will capture carbon during most of its life, its initial growth period will register the highest rate of carbon absorption. To follow globally established standards we only consider the first 20 years of the life of the tree, effectively capping its total CO2 offset value.
On Tree-Nation, you can learn the estimated CO2 capture value for each species in every project.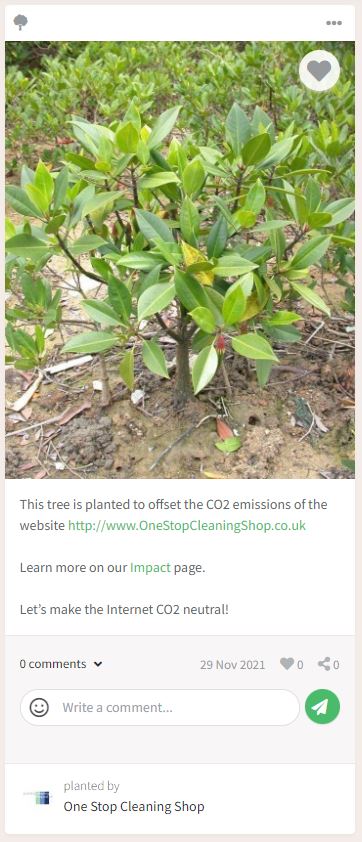 Tree-Nation key facts & figures:
● Founded by Maxime Renaudin in 2006
● Based in Barcelona and operating worldwide
● 210.526 members and 4.464 companies have planted trees using the Tree-Nation platform
● 7.4 million trees planted since 2006
● 30 active reforestation projects in 18 countries on 6 different continents, the platform with the largest number of tree planting projects around the world
● Over 300 different tree species available for planting
● Own methodology to calculate the value of the CO2 being offset by each tree
● Trees can be purchased to offset an individual's carbon footprint or can be given away as a gift
● Companies can create their branded forest as part of a marketing and sustainability initiative
● Every tree planted on Tree-Nation is assigned its own unique URL so it can be tracked as it grows
● Mission: to reforest the planet in order to fight climate change and help local economies
● Goal for 2021: to plant 5 million more trees by the end of the year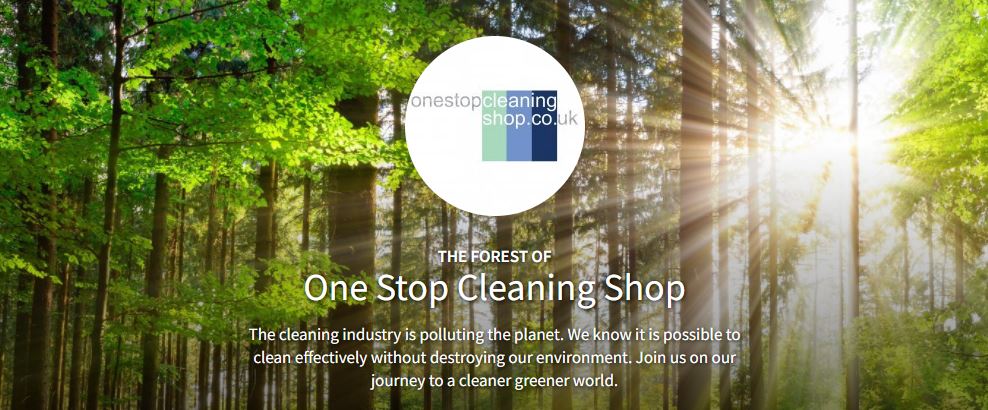 SO FAR, WITH YOUR HELP WE HAVE PLANTED:


Find out more about Tree-Nation here
Join us on a journey to a cleaner, greener world.