Here we have a list of ex-demo, end-of-line, and reconditioned machinery at fantastic 'below-cost' prices.
For any more information, a demonstration, or to purchase one of these products, please call us on 0117 305 1980 and we'll be happy to help with any inquiry.
*Please note, some images below are 'stock images' from the original manufacturer and the product on offer may be of a slightly different condition.
Upright Vacs
Do you have a busy office with lots of carpets that need cleaning regularly? The problem is, you don't want to spend an hour vacuuming every day because it's boring and takes up too much time.
That's why you should get a Nilco Commercial Vacuum Cleaner, the below models have two powerful motors that work together to give your office floors a thorough clean in less than half the time. These vacuum cleaners can be used on carpets as well as hard floors such as laminate or wood. These vacuums come as standard with all of the attachments necessary for vacuuming your home or business, including a crevice tool and dusting brush for getting into tight spaces around furniture or skirting boards.
If you're looking for something better than your current vacuum cleaner but don't want to break the bank, these commercial vacuums will make all of your problems go away! With its superior suction power and lightweight design, this vacuum is a sure bet.
1.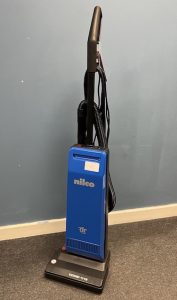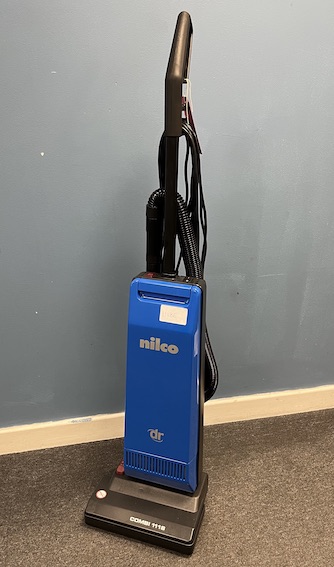 2.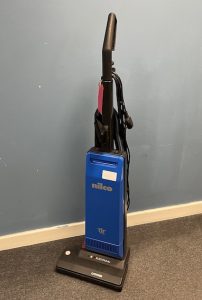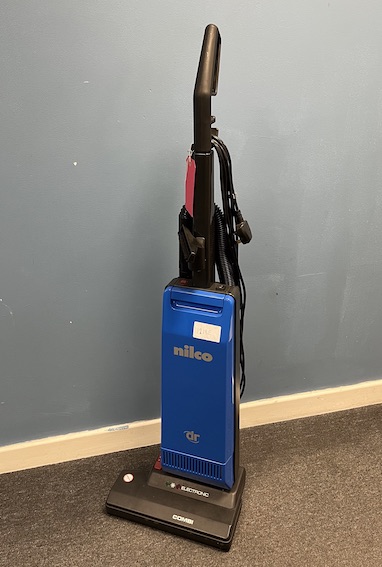 3.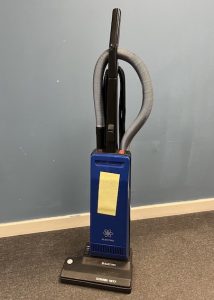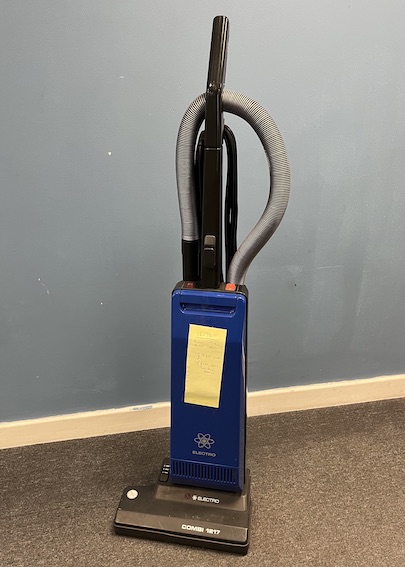 1. Nilco 1118E Upright Vac Twin Motor 12″ – Ideal for smaller carpeted areas with over £100 off at £450.
We have three of these 12″ vacuums available. This smaller model has a 31cm cleaning path, and is perfect for smaller carpeted areas.
2. Nilco 1218E 14″ Twin Motor Electronic Upright Vac – save over £100 at £450.
This newer model has a larger cleaning path – perfect for quickly sweeping through your home. This model also features an extra hard roller brush for better dirt collection.
3. Nilco 1217E 12″ Electronic Upright Vacuum Cleaner – save over £100 at £450.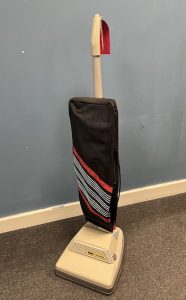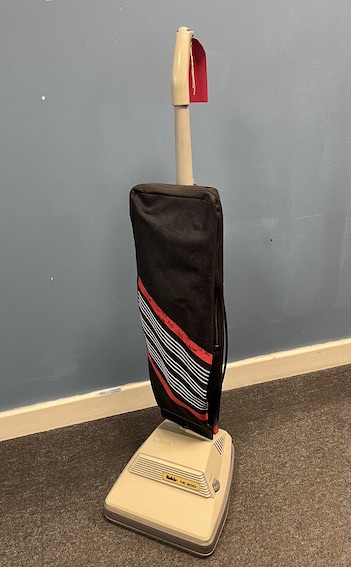 Nilco Fakir 300R Upright Vacuum Cleaner – perfect for small spaces – £120.
This upright vacuum's long-lasting design means you'll be able to clean up messes big and small for years to come. At a fraction of the price of some of the newer models on the market, this unboxed machine is an absolute bargain.
Scrubber Dryers
Do you need to clean the floors of your place of work during office hours? The problem is your machine is just too noisy, and the battery never lasts that long.
Take a look at the below list of Scrubber Dryers which are not only perfect for daily office-hours cleaning, but can also extend the runtime of the machine by up to 50%.
These machines can save your time while keeping your workplace clean without interrupting anyone's workflow, plus with these discounts now is the time to purchase one.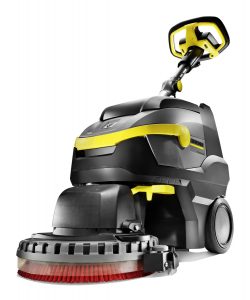 Karcher BD 38/12 C Battery Scrubber Dryer – perfect for office-hour cleaning – save over £300 @ £2,140.83.
This lightweight and quiet battery scrubber dryer includes an efficient mode that reduces noise by 40% and extends runtime by up to 50%.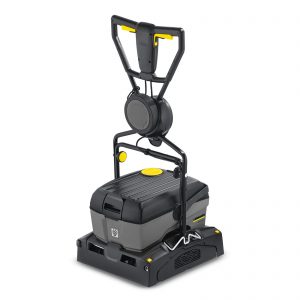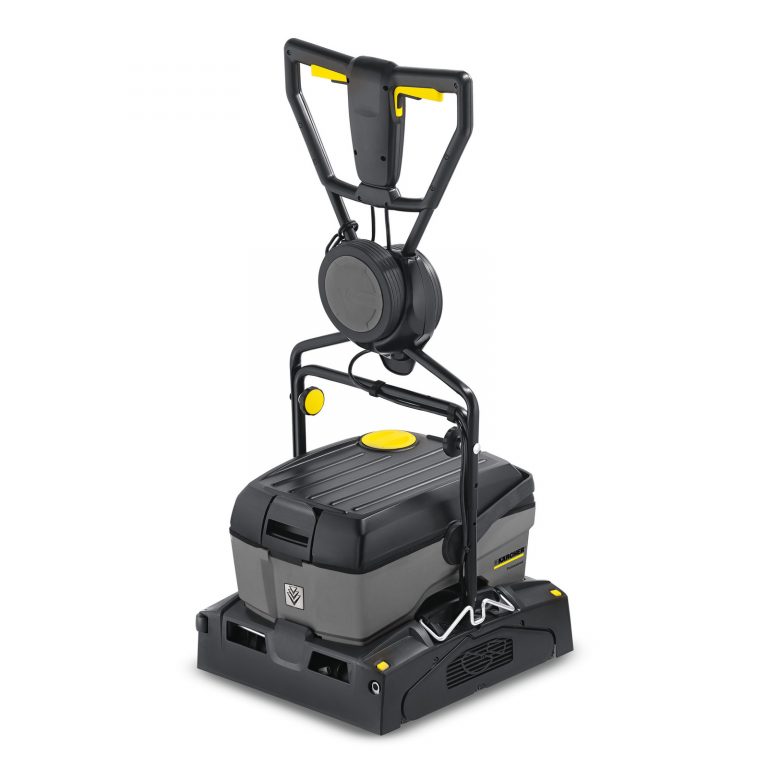 Karcher BR40/10C Mains Scrubber Dryer – reconditioned model, save over £1,000 @ £400.
For a quick, powerful clean of small to medium floors, this scrubber dryer is perfect. Includes a 3-month warranty.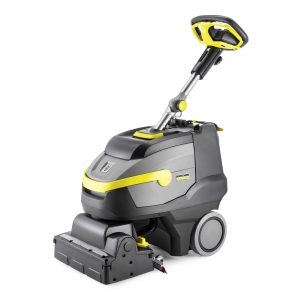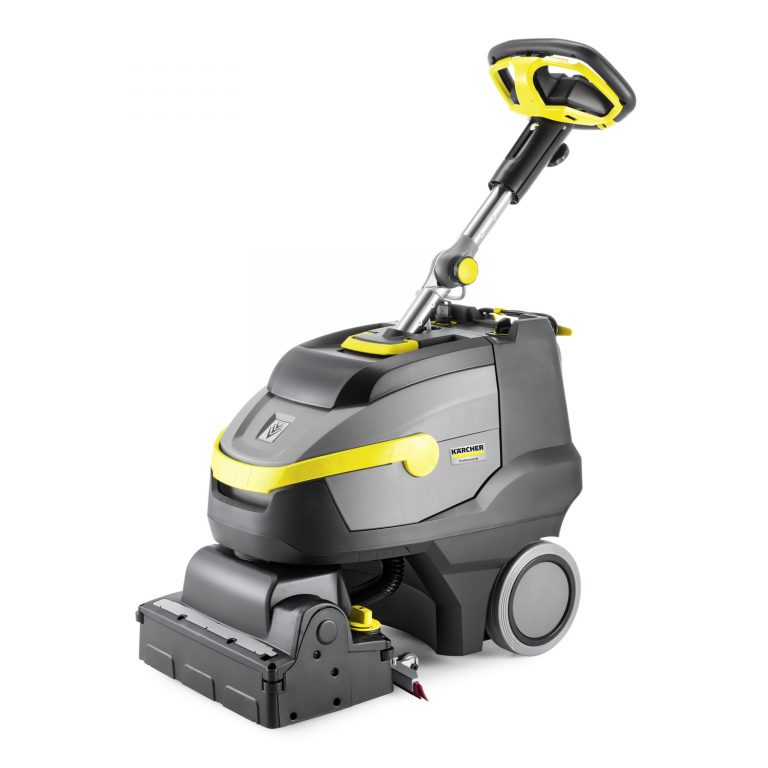 Ex-hire Karcher BR35/12 Small Battery Scrubber Dryer – perfect for a small business, save nearly £2,000 @ £400.
This little powerhouse is perfect for small businesses. It features eco mode and fast charging, making it super-efficient and quiet. This ex-hire machine is an affordable option for those looking to save money without compromising on quality.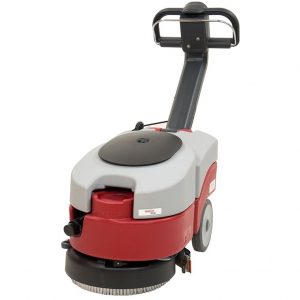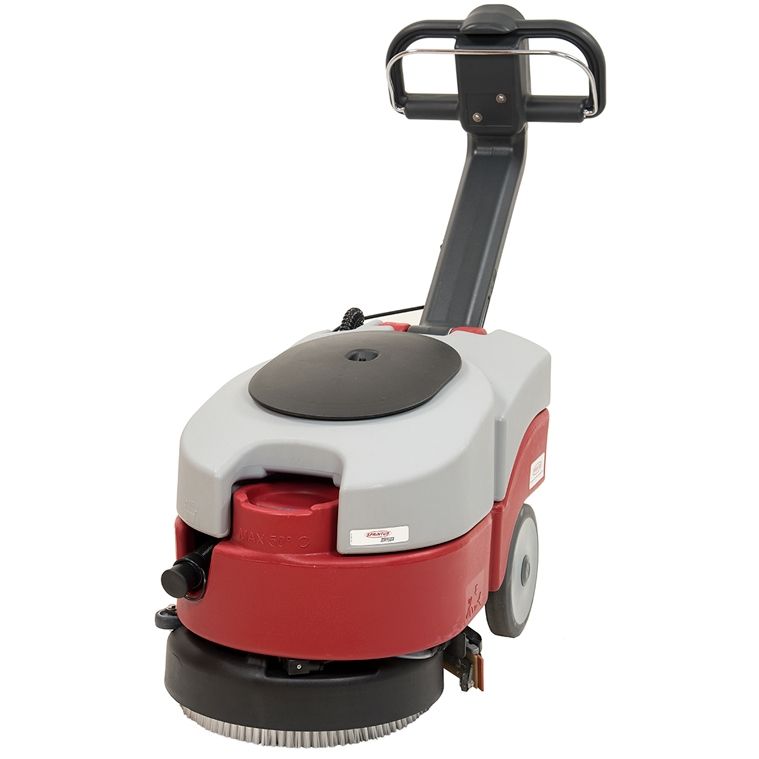 Tortuga Battery Scrubber Dryer – perfect for daily use. save around £1,000 @ £1,515.
This ex-display battery scrubber dryer is quiet and easy to handle, so you can get the job done quickly and efficiently. Plus, with its effective drying capabilities, you can be sure that your floors will be safe and sanitary after every cleaning.
Trolleys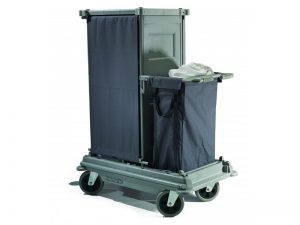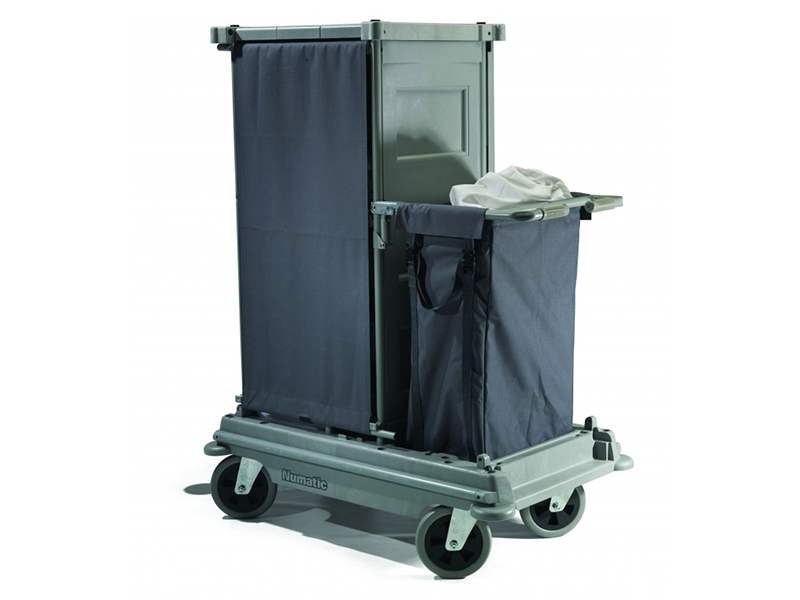 Numatic NKS11FF Housekeeping Trolley – Ideal for any small hotel or halls of residence & less than half price @ £259.
We have two unused trolleys- one boxed & one assembled. Use this trolley to collect dirty laundry &  distribute fresh linen. It Saves time, looks professional & reduces manual handling.
Dimensions: 1100 x 665 x 1435mm
Cylinder Vac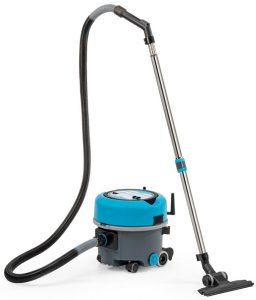 I-Vac 6 Vacuum Cleaner – powerful and reliable machine for only £200.
Perfect for busy homes, this top-of-the-line model features a 6L capacity, low-decibel setting, and parking positions for safe working on stairs. Perfect for anyone who wants a fuss-free cleanup. Plus, its non-breakable material body means you can rely on it to last.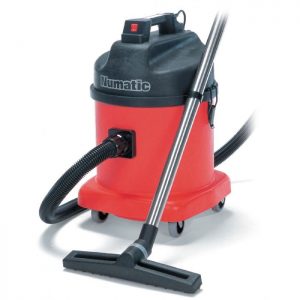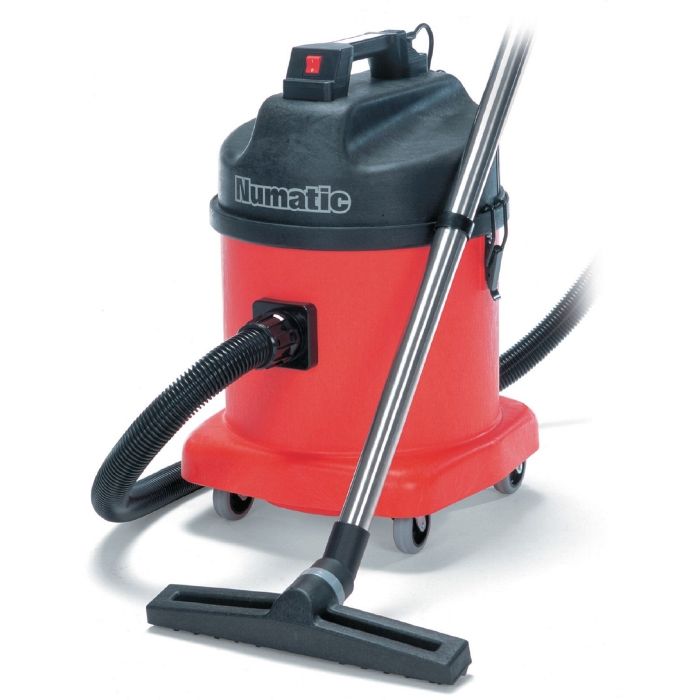 Numatic NVDQ570-22 240v Twin Motor Vacuum Cleaner  – impact resistant and powerful, saving £150 @ £300.
This 5-year-old ex-display vacuum is made from a tough and impact-resistant material, making it perfect for extended use. Whether you're a tradesperson who needs a portable vacuum or just someone looking for an efficient option, this machine is sure to meet your needs.
See a brand new version of this machine on our website here.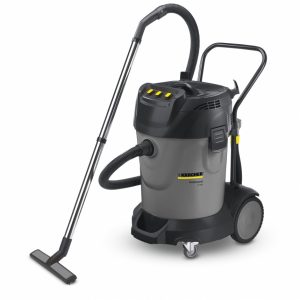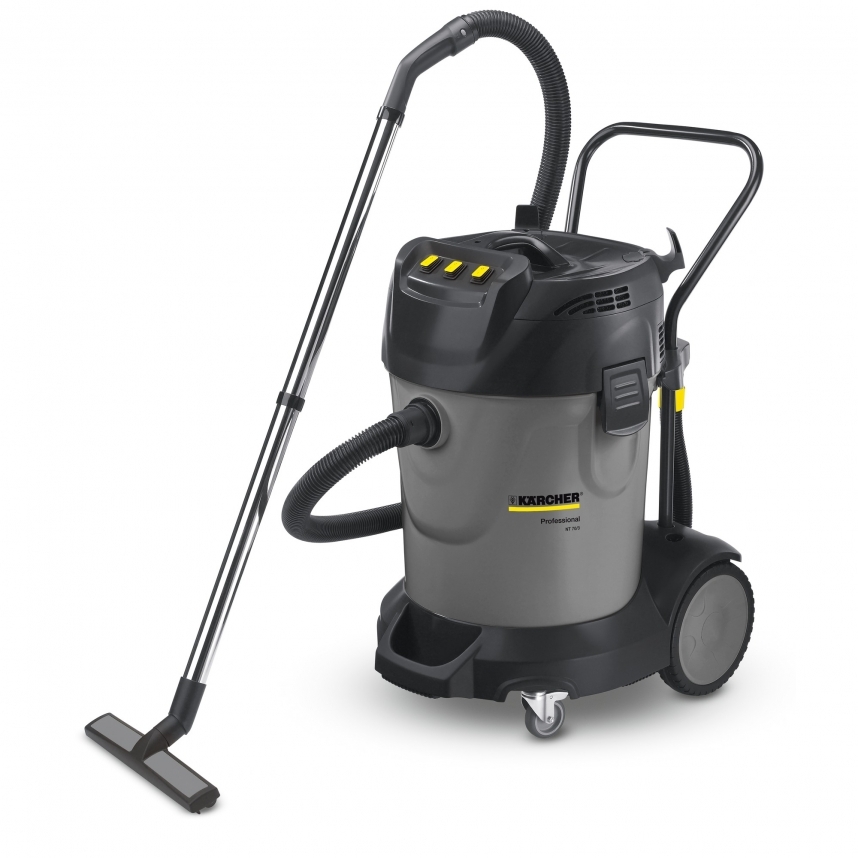 Karcher NT70/2 Adv Wet & Dry Vacum Cleaner – a tough vacuum with £80 off the list price @ £495.
With a 70l capacity, this vacuum can handle whatever you throw at it, making downtime minimal and productivity high.
See this machine on our website here.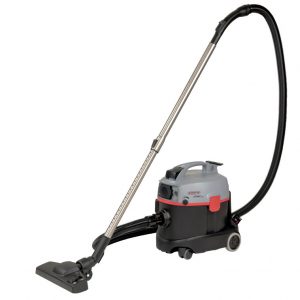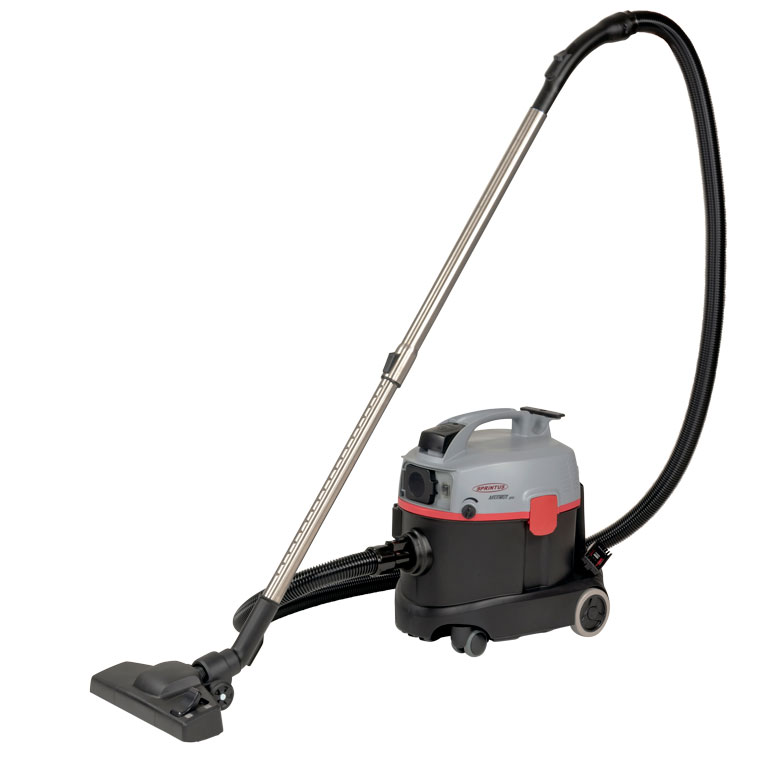 Sprintus Maximus Pro Vacuum Cleaner c/w Electrical Power Head – low-noise & high-quality for the low price of £235.
This powerful machine comes with an electrical power head, making it perfect for cleaning heavily-soiled carpets in hotels, offices, childcare facilities, and nursing homes.
Pressure washers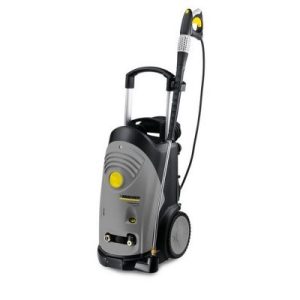 Karcher HD7/11-4M Pressure Washer – a powerful and versatile machine with £400 off our list price at only £899.
This tough machine is perfect for cleaning everything from your office car park to your company van!
See the brand new version on our site here.
Tools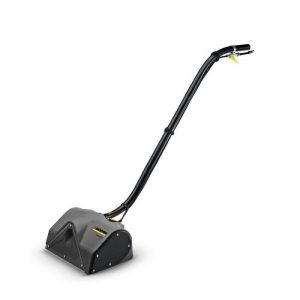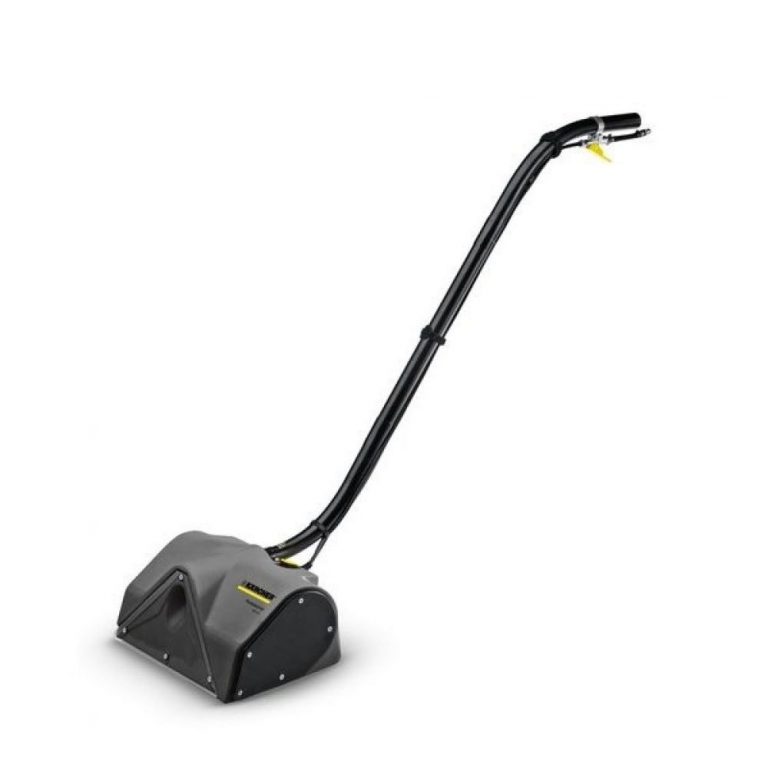 PW30/1 Power Head For Puzzi – clean more thoroughly and quickly and save over £100 at only £495.
This motor-driven roller brush attaches easily to your Puzzi floor tool and features a built-in suction bar with a transparent cover to extract dirty water.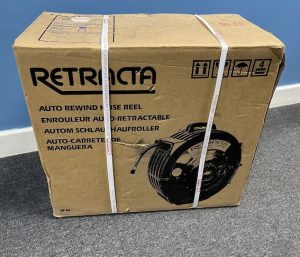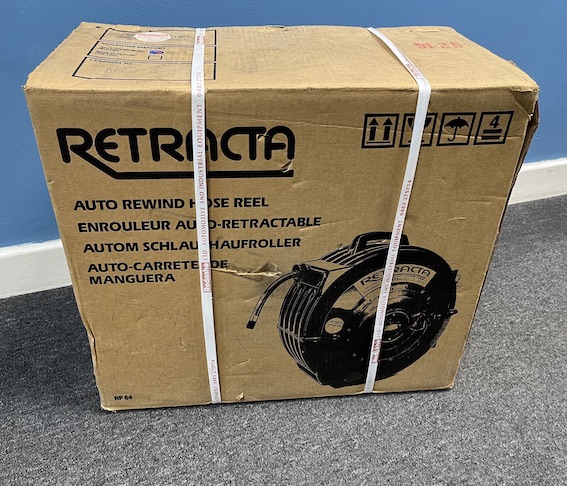 HFQ1 Food Quality Hose Reel – this can handle the biggest jobs and with 50% off at only £180.
This handy device includes a spring-loaded mechanism that allows you to latch the hose at any length, making it perfect for use with water, compressed air, oil, diesel, grease, oxypropane and electric cable. It is 50ft long and has a 1/2″ size.
For any more information, a demonstration, or to purchase one of these products, please call us on 0117 305 1980 and we'll be happy to help with any inquiry.