Carpets are the number one notorious place to get stains and spills on them, whether it be by children, or by you personally spilling food or drink. But the question is, how fast should you clean carpet stains? The moment they happen? Once they've dried?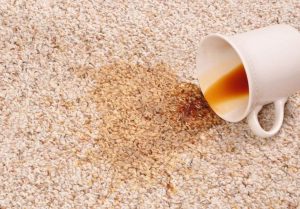 We got the perfect product and method for you which works well on cleaning all sorts of stays, be it fresh or old! One of our go to products is Stain-Pro.
To use this product, you need to have a pair of gloves and a cloth handy. We recommend the microfibre cloth as this will pick up the dirt easily.
If the stain is fresh, soak up as much of the drink as you can. If it is food, clear all of the food up before beginning with the cleaning.
We think this product is fantastic at removing stains from carpet. Like with most stains it will work best when on fresh stains but it can even tackle old carpet stains!