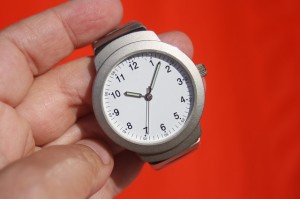 The prospect of spending hours cleaning every nook and cranny of a house is one mostly not met with enthusiasm. Deep cleaning, however, needn't be a hassle as there are every day items around your home that can equal the power of industrial strengh cleaners. We have a look at some helpful tips to make the usually arduous task that little bit easier…
Secret Ingredients
There are loads of products around that are perfect for various types of cleaning. Vinegar has always been cited as a magic cleaning ingredient and can be used to spruce up dirty dishwashers and, mixed with water, can be used to clean glass without leaving streaks. Another ingredient which is purely natural and can be a powerful cleaner is lemon juice, which can be mixed with baking powder to remove tough mildew in the bathroom.
Little Additions
There are a few small changes you can make to your cleaning routine that can make a huge difference to how often you have to clean. Rubbish bins, for instance, can cause horrible odours but with a little baking soda and some layers of old newspaper at the bottom, smells and leaks are absorbed and neutralised. Even your favourite soda can be utilised for cleaning! A can of Coca Cola contains phosphoric acid which is great for removing rust stains and can be used to freshen up your toilet bowl.
Kid Proof Cleaning
If you have kids, then you know the mess they can leave in their wake as they explore the world. If you have creative kids who tend to leave crayon drawings all over the house, these can be removed using milk straight from the fridge! Or if you are finding sticker glue hard to get rid of, eucalyptus oil is a great help in buffing away the mark.
For other components of that deep clean, such as floor polishing or resistant upholstery stains, there are machines available to tackle even the toughest jobs. We have a big selection available at One Stop Cleaning Shop in a range of styles at great prices.