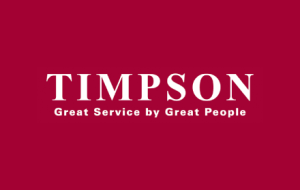 Job interviews are an experience which most people find tough, particularly those who have been unemployed for a while. Being able to represent yourself and get back into work is so important, but having the right attitude isn't always enough. Looking the part is imperative too – and that's why Timpson have offered to help!
Timpson Helps Jobseekers
Timpson has now become a major part of most high streets since they first began trading in Manchester in 1865, offering dry cleaning, shoe repairs and key cutting services. As a family-run business, the company has a strong community heritage and, as such, CEO James Timpson has decided to offer something back to the local communities his stores call home.
Aiming to help jobseekers make a good impression at interviews, he has decided to offer the free dry-cleaning of suits for unemployed people. This, he says, is a great opportunity to help improve confidence and give members of various communities the drive and strength to approach work in a whole new way.
Clean Living
This altruistic idea has also been practiced by dry cleaning companies in the US, however Timpson is the only chain in the UK to offer a similar such service. James Timpson believes that those who have utilised their offer will then return as paying customers when their luck comes in and they land a new job.
Timpson have always been strong believers in inclusion, offering many jobs to ex-offenders as part of their rehabilitation program. Keeping people feeling confident and inspiring them to get out and become better people and stronger members of society is a great thing, and although it is unexpected, the dry cleaning aspect makes such a huge difference.
Clean Clothes, Clean Mind
Keeping clothes clean is a must, but ensuring that you clean deeply and thoroughly can reduce bacteria and keep clothes fresher for longer. We've got a few tips from Huffington Post to help you keep the contents of your wardrobe feeling new and fresh:
• Workout clothes can be washed until the smell goes away, but adding some white vinegar and baking soda will help eliminate the smelly bacteria.
• Red wine stains are typically thought to be made invisible by using white wine, but who wants to waste a bottle of wine? Put salt on the stain as soon as it is spilled and the granules will soak up the alcohol.
• Bed sheets can often collect various bits of bacteria as we spend so much time asleep. It is best to clean sheets on a high heat every three days, particularly if you have a cheeky midnight snack in bed!
• Carpets are obviously not counted as clothes but they are fabric and we all know how smells and bacteria can gather, particularly on carpets that have a lot of foot fall. Hiring a commercial vacuum cleaner and high grade carpet cleaner can negate the need for constant top ups and guarantees a deep clean.
Keeping clothes and fabrics clean is the best way to keep not just your house, but also your car and yourself feeling and smelling fresh. We think Timpson's latest initiative is inspiring and innovative, let's hope it encourages more people and businesses to lend a helping hand and clean up the society we live in.