Our Most Popular Scrubber Dryer
1 Year Warranty
In Stock Ready to Ship
Free UK Delivery Over £75
Order by 3.30pm tomorrow for next weekday delivery
Order in the next
20 hours 7 minutes
for delivery on Thursday 28th October 2021
Price
£

1,590.00

(Excl VAT)
£

1,908.00

(incl VAT)
Please send me a free hand sanitising station complete with 5L Hand Gel Free of Charge
Please select all the options above before adding to the basket!
You Might Also Like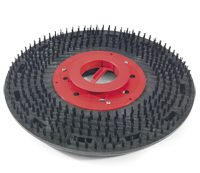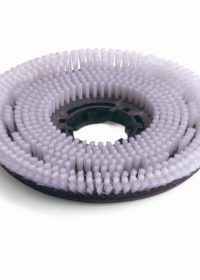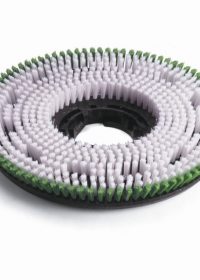 Numatic TT4045G Single Tank Scrubber Dryer
For the next four weeks, we are giving away a free hand sanitising station worth £120 with every purchase of this machine. The station comes complete with a 5L of alcohol hand gel & is ready to start protecting your visitors & colleagues.
The Numatic TT14045G plugs into your mains power socket to provide continuous cleaning power. The advantage of a scrubber dryer powered by a cable rather than a battery is that it is cheaper & you never have to wait for the battery to charge up. The disadvantage of a mains driven machine is the cable can snag on furniture or doorways when you are cleaning.
This mains operated 18 inch scrubber dryer from Numatic is one of the most popular scrubber dryers in the world. The operator chooses when & how much of this solution is fed down through the heavy-duty scrubbing brush on the front of the machine. The rotation of the brush gently pulls the machine along making the cleaning process practically effortless.
At the rear of the machine, a curved vacuumated squeegee collects the slurry & deposits it into the 40L waste tank. When you have finished the task simply take the machine to a drain & empty the dirty water through the drop-down hose. This latest Twintec model is more manoeuvrable than ever having a tighter turning circle especially important in more confined areas. This machine will hold up to 40L of cleaning solution.
It comes complete with a polypropylene 18 inch scrubbing brush.
Available in either 110v or 240v versions.
*Please note, if buying in 110v, please note the minimum operating requirement is 5.5Kva*
REQUEST A FREE NO OBLIGATION DEMONSTRATION OF THIS MACHINE ANYWHERE IN UK – call 0117 305 1980 or email: [email protected]
Got some unanswered questions? Read Our FAQs
Capacity – 40 L
Brush – 450 mm
Pad size – 450 mm
Power – 240V  50/60Hz
Brush speed – 150 rpm at 50Hz, 180 rpm at 60Hz
Brush motor power – 1500 W
Vacuum motor power – 1200 W
Range – 42 m
Weight – 67 kg
Size – 1100 x 1065 x 805 mm