BioHygiene Organic Descaler HD
This is yet another fantastic naturally derived concentrated cleaning and descaling system from BioHygiene. This product combines a surfactant for added detergency with a biological, natural fermentation extract for cleaning and descaling of electrical appliances as well as kitchen & washroom surfaces, etc.
You can apply Organic Descaler HD using a cloth or stiff brush. Allow a few minutes contact time, agitate the surface, and then rinse the surface clean removing any loosened deposits. Repeat as necessary.
Available in either a 1L or 5L bottle.
The photos below show the before and after of one use of the Organic Descaler HD at Bristol City Football Club gent's loos!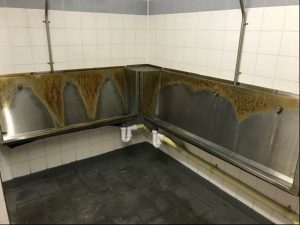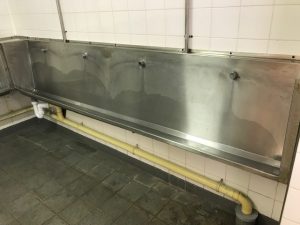 Got some unanswered questions? Read Our FAQs