Made from Reground Recycled Plastic
Extremely Environmentally Friendly
Manufactured in the UK
Free UK Delivery Over £75
Order by 3.30pm tomorrow for next weekday delivery
Order in the next
16 hours 30 minutes
for delivery on Tuesday 26th October 2021
Price
From
£

33.95

(Excl VAT)
£

40.74

(incl VAT)
Please select all the options above before adding to the basket!
You Might Also Like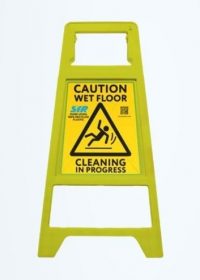 Recycled Plastic Kentucky TC20-R Mop Bucket & Wringer
If you – like us – are worried about the impact our cleaning products are having on the environment, then look no further…
This Mopping Bucket from SYR is made from reground recycled plastic – making it extremely environmentally friendly.
Available in 4 colour options – the colour-coded mop systems ensure the cleaning staff always use the right techniques and products for the place they are working on. This mopping bucket helps prevent cross-contamination of bacteria and ensures a perfect fit for all floor sizes and types.
It features a lift-off wringer that will accept Kentucky Mops from 340g to 510g. It has strong carry handles, sturdy 75mm castors and colour coded wringer and side sticker.
Got some unanswered questions? Read Our FAQs