Eco-One Dishwasher Sachets – pack of 50
These plastic-free sachets have been specially formulated for use in all dishwashing machines. The product leaves crockery and glassware sparkling clean and is not damaging to the environment under normal use.
One sachet to be placed in the machine – per wash. For heavily soiling add an additional sachet when required.
The specially designed packaging is not only 100% Biodegradable in 180 days, but also 100% compostable. Meaning once empty, because the product composts at lower temperatures, it can go into the compost heap in your garden at home making good quality compost!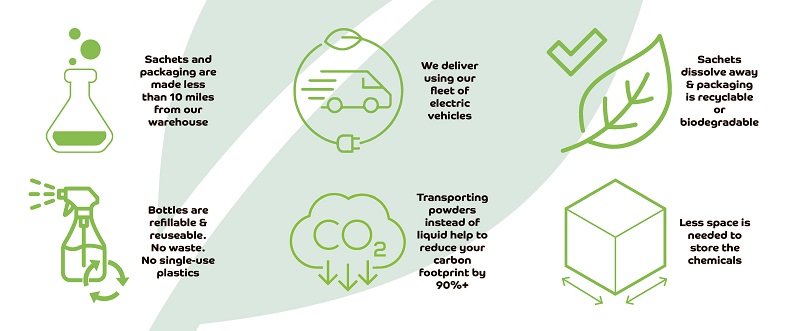 Instead of transporting thousands of bottles of liquid chemical, we are only transporting the powder.
Meaning a massive saving in transportation costs, plus a huge reduction in Carbon emissions.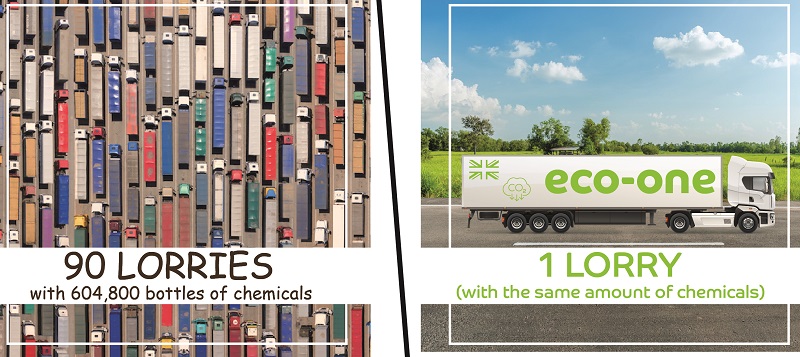 Plus, whne you receive the products, there is a massive saving in the space required to store these products too.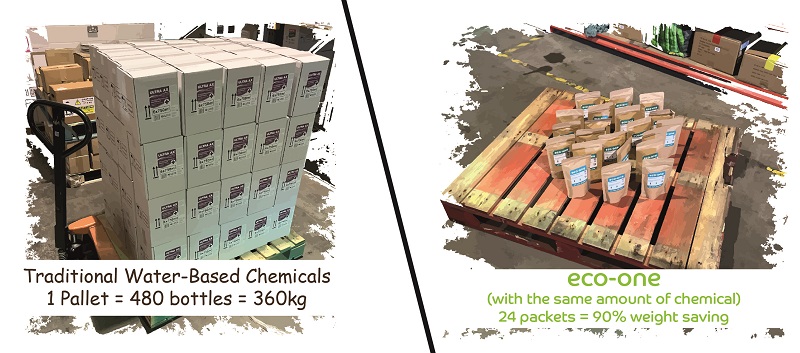 *glass jar for display purposes only
Got some unanswered questions? Read Our FAQs