Eco-One Foaming Soap Sachets – pack of 20
One sachet makes up one 1L of luxurious foaming soap.
One pouch of 20 sachets of this soap weighs just 100g. 20 x 1L liquid soap in bottles or pouches weighs 20Kg+, so swapping to this product massively reduces your carbon footprint by 95%. 
Simply mix 1 sachet with up to 1L of water in a clean bottle. Shake the bottle to dissolve the sachet fully. Then use the bottle to fill a foaming wall dispenser. Never drop the sachet straight into a wall dispenser as it needs agitating & will potentially block the nozzle. The dispenser must be a foaming dispenser to work correctly.
This product contains biodegradable surfactants.
Sachets must be kept in a dry secure place out of the reach of children and pets.
Wall dispensers for this product are available here.
Pump dispensers are available here.
The specially designed packaging is not only 100% Biodegradable in 180 days, but also 100% compostable. Meaning once empty, because the product composts at lower temperatures, it can go into the compost heap in your garden at home making good quality compost!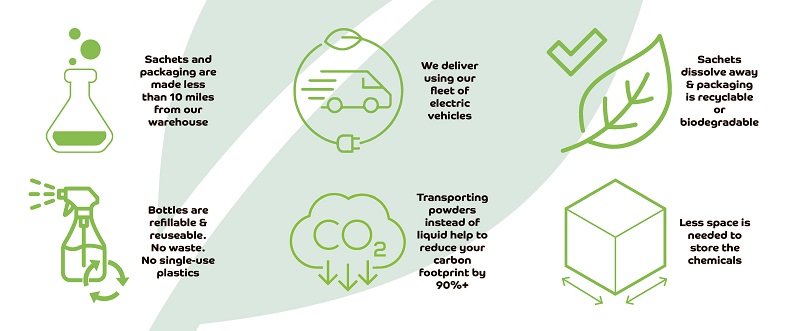 Instead of transporting thousands of bottles of liquid chemical, we are only transporting the powder.
Meaning a massive saving in transportation costs, plus a huge reduction in Carbon emissions.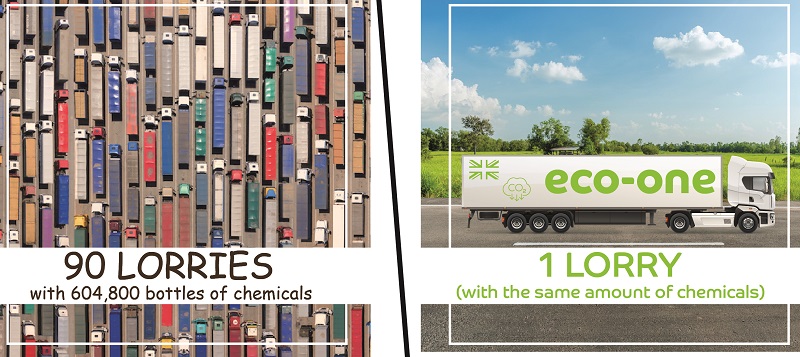 Plus, whne you receive the products, there is a massive saving in the space required to store these products too.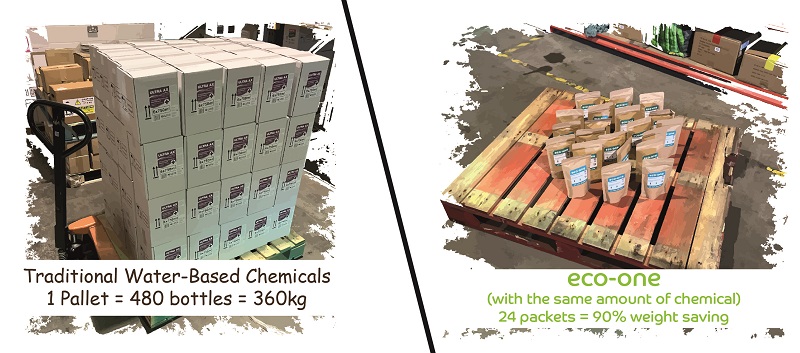 *glass jar for display purposes only
Got some unanswered questions? Read Our FAQs