Eco-One Home Clean Kit
This ECO-ONE kit has been put together to include the basics for keeping your home clean.
The kit includes: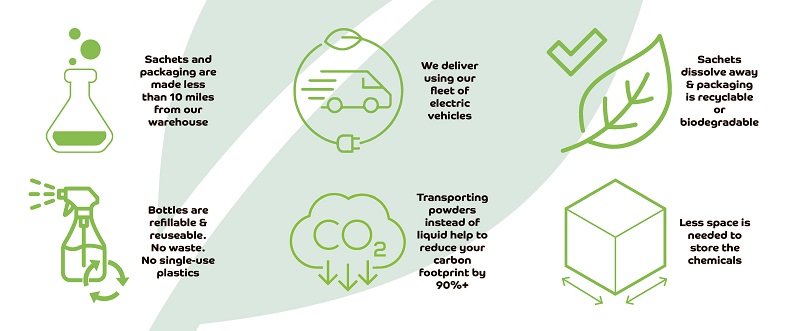 Instead of transporting thousands of bottles of liquid chemical, we are only transporting the powder.
Meaning a massive saving in transportation costs, plus a huge reduction in Carbon emissions.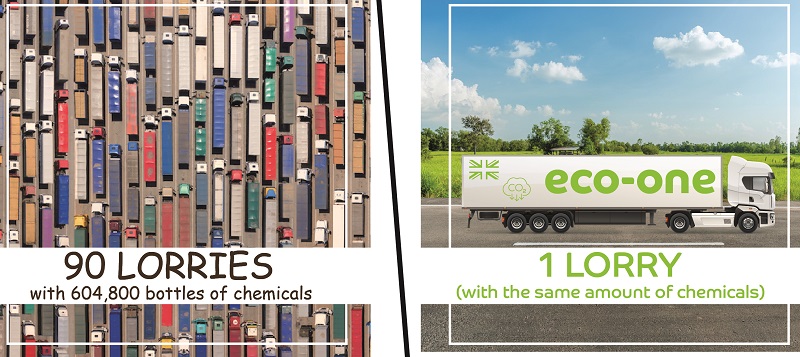 Plus, whne you receive the products, there is a massive saving in the space required to store these products too.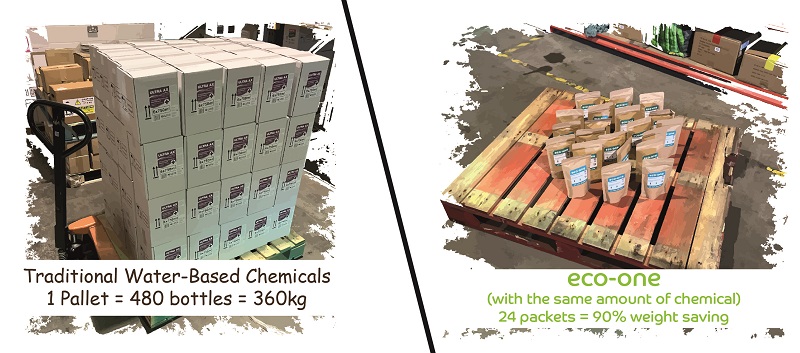 *glass jar for display purposes only
Got some unanswered questions? Read Our FAQs