Eco-One Multi-Clean Sachets
Available in either a pack of 20 or 50.
This multi-purpose cleaner has been designed to use on doors, walls, desks, work surfaces, plastic fittings, door handles & more. Safe to use on concrete, vinyl, safety floor & tiles.
The formula and weight for the 20 and 50 packs are slightly different and therefore please follow the below guidelines:
20pk – For use in a trigger spray, add a single sachet to the Trigger Spray bottle, along with water. Shake to activate, then spray onto cloth and clean the surface. Buff dry.
50pk – For use with a mop & bucket, add one sachet to a 5L bucket filled with water. Swirl the solution a couple of times, then mop the floor. Allow to air dry. For heavy and difficult soiling use two sachets per 5L.
The specially designed packaging is not only 100% Biodegradable in 180 days, but also 100% compostable. Meaning once empty, because the product composts at lower temperatures, it can go into the compost heap in your garden at home making good quality compost!
–
–
–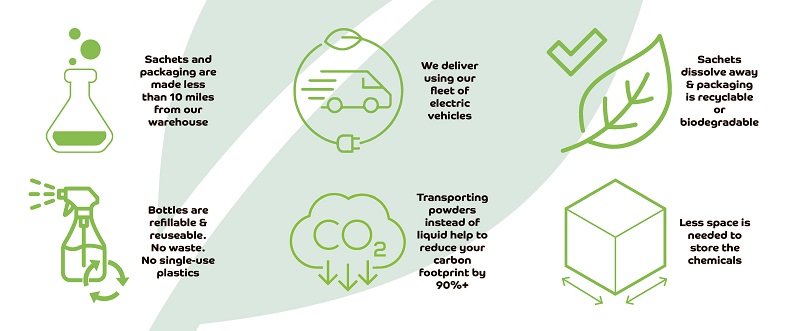 Instead of transporting thousands of bottles of liquid chemical, we are only transporting the powder.
Meaning a massive saving in transportation costs, plus a huge reduction in Carbon emissions.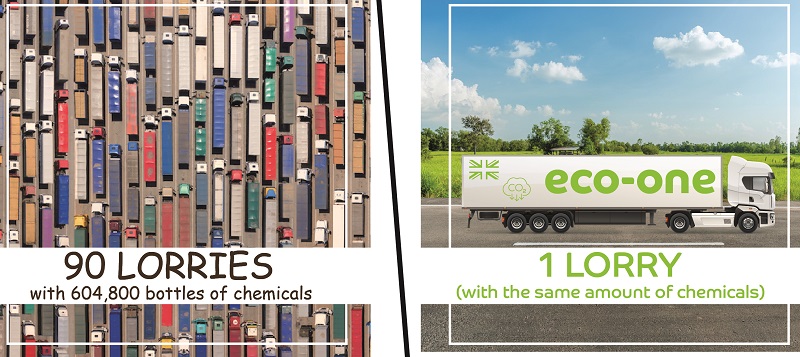 Plus, whne you receive the products, there is a massive saving in the space required to store these products too.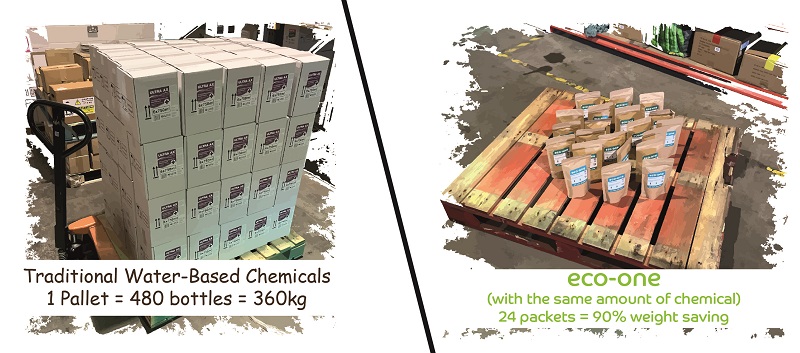 *glass jar for display purposes only
Got some unanswered questions? Read Our FAQs