Green Loop Bin for NorthShore Inserts
Contact Us now for more information and to get one for your business.
Your closed-loop, end-of-life plastic recycling solution.
Simple, Hassle-Free Process
End-user collects plastic inserts from toilet rolls > Inserts are returned to the manufacturer > Plastic is processed back into raw material > Raw material is used in future inserts
PERFECT FOR THE FOLLOWING TOILET ROLLS: 616, 126, 525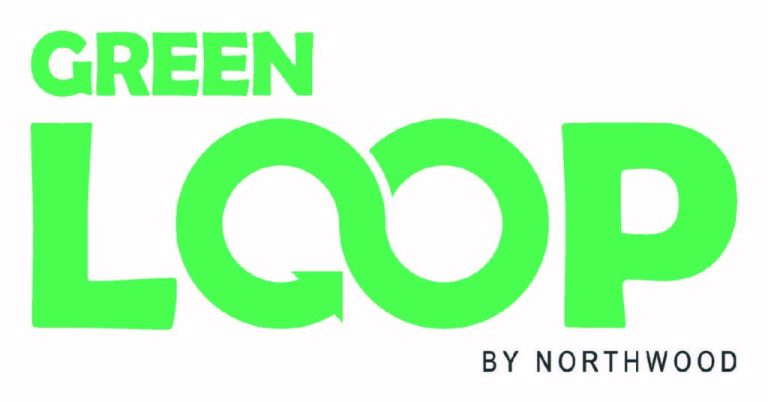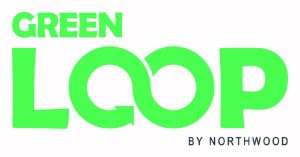 "Northwood Hygiene Products has strengthened its commitment to sustainability with the introduction of its 'Green Loop' closed loop end-of-life plastic recycling solution across two of its best-known brands – Raphael and North Shore.
The move has seen Northwood team up with a specialist supplier to develop a unique insert for its cardboard cores, which is made from 100% recycled plastic and is 100% recyclable after use.
Currently rolling out across Raphael toilet rolls, roll towels, and North Shore toilet rolls, the inserts can simply be removed from the cardboard core when the roll is finished and dropped into a dedicated recycling bin before being returned to Northwood. The plastic inserts are then recycled to make new raw material which can be used for future inserts.
Paul Mulready, Marketing Manager at Northwood, said: "The issue of sustainability has never been more important for UK businesses if we are to hit net zero carbon emissions by 2030. At Northwood, we're committed to reducing our impact on the environment and our sustainability strategy is underpinned by a circular economy, which aims to address global challenges, such as climate change, waste, and pollution.
"We're proud to bolster our green credentials with the launch of Green Loop, which is an easy way for our customers to recycle components and help to reduce waste. This is a closed loop solution, meaning we can re-use the same material over and over again to help conserve our resources and stop waste from ending up in landfill. Four bottle tops go into making each insert, so we're helping to divert a lot of plastic from landfill by simply making the inserts from recycled plastic."
Customers can become part of the Green Loop scheme by requesting a specially designed recycling bin, which is made out of cardboard, from Northwood. When the bin is full, Northwood will collect the inserts as part of its planned visits to the customer – no unnecessary trips will be made, in order to minimise fuel consumption.
The Green Loop scheme is part of a wider sustainability strategy that has been developed by Northwood. As one of only a handful of companies in the UK that is fully vertically integrated, selling as well as converting parent reels, the business collects more than 100,000 tonnes of recovered fibres and produces nearly 70,000 recycled parent reels a year. 80% of Northwood's products are made from recycled paper, and all of Northwood's paper mills now produce Forest Stewardship Council (FSC) certified base sheet paper.
Northwood's Raphael proprietary washroom dispenser and consumables system delivers superior hand hygiene standards in washrooms, whilst also offering strong environmental benefits. Designed to optimise hygiene in the highest traffic washrooms, the high-capacity Raphael collection delivers cost-in-use, performance, and sustainability. The range includes two toilet tissue and four hand towel dispensers, along with a soap dispenser.
The North Shore premium proprietary washroom dispenser system is easy to maintain, durable, hygienic and environmentally sustainable. Offering industry-leading capacity and supreme cost-in-use benefits, the range includes the Orbit four roll infinity dispenser, which has a capacity of up to 5000 sheets of toilet paper."
TomorrowsCleaning.com
–
Contact Us now for more information and to get one for your business.
Got some unanswered questions? Read Our FAQs