Numatic TTB1840NX Compact Scrubber Dryer
The Numatic TTB1840NX is available in 3 versions:
Version 1 – Base Unit only – no batteries included. Perfect if you already are in the Numatic NX Battery eco-system and have spare batteries already.
Version 2 – SKU 912784 – is supplied with one NX300 battery.
Version 3 – SKU 913037 – is supplied with two XN300 batteries.
It takes one hour to charge the battery, and a fully charged battery will give you one hour's cleaning time. So, the advantage of the two battery version is that whilst you are cleaning the floor, the spare battery is charging, giving you the ability to clean continually.
If you do not need to use the machine for more than 1 hour, save yourself some money & go for the single battery version.
How Does a Scrubber Dryer Work?
All scrubber dryers, including the TTB1840NX, work in the same way. They have a tank that holds clean water to which you can add detergent. The cleaning solution is then fed through a rotating brush which scrubs the floor. The dirty water is then sucked up through a squeegee into a recovery tank. The floor is left clean & dry. All of these functions are controlled by switches on the handle.
Why Should I buy a Numatic TTB1840NX?
We have been supplying cleaning machines for more than 50 years & in our experience, the most important feature of any cleaning machine is that it is easy to use because if the cleaner doesn't like using the machine, it will not get used. Features of this machine that make it easy to use are:
It is manoeuvrable & glides easily over the floor.
It is small enough .to fit through doorways & between furniture easily.
Being battery powered, it has no annoying cable that can get snagged during use.
The controls are really easy to understand: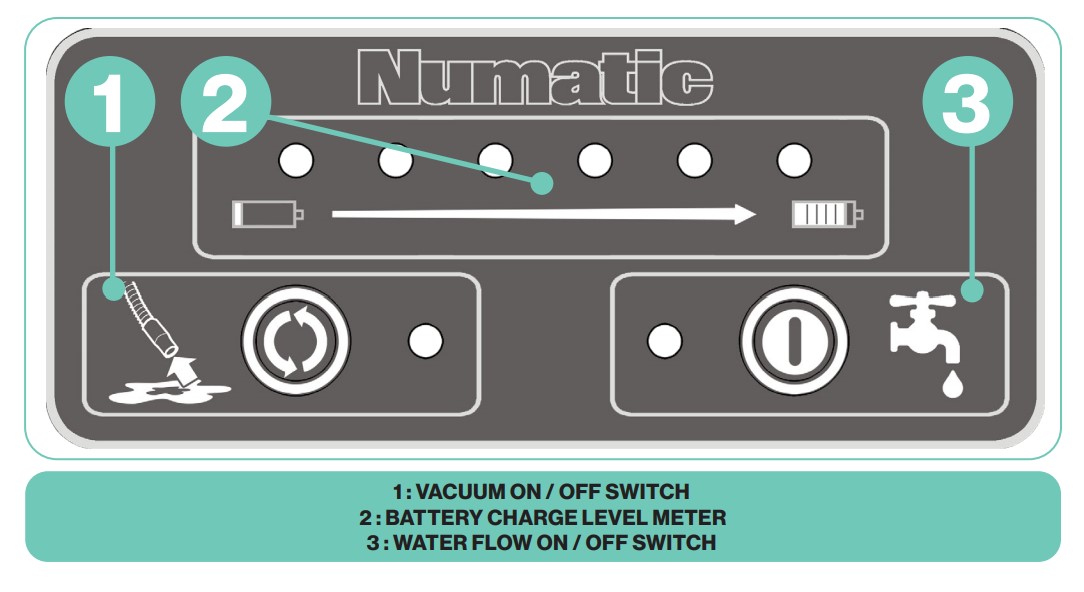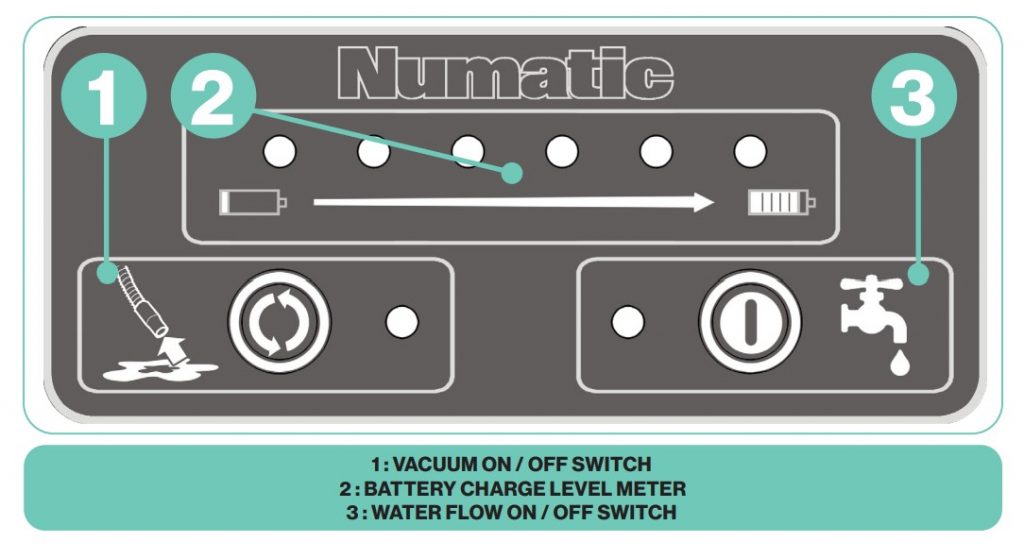 Does a Scrubber Dryer Make my Floor Cleaner?
The answer is yes! If your floor is currently being cleaned with a mop, then using this scrubber dryer will make your floor much cleaner. The two main reasons for this is that the scrubbing action dislodges more dirt from the floor & the sucking action removes more dirt. A mop always leaves the floor wet & therefore leaves dirt on the floor. A scrubber dryer leaves the floor dry, so any dirt that has been scrubbed up into a slurry gets removed.
Does a Scrubber Dryer Clean my Floor Quicker Than a Mop?
Yes, this scrubber dryer is capable of cleaning 500 square meters in one hour. If you are mopping & rinsing a floor with a large string mop, you will likely clean around 160 square meters in one hour.
Who Buys TTB1840NX Scrubber Dryers?
Customers for this product include schools, shops, large restaurants & small factories.
How Quick & Easy & is it to Charge the Battery?
The TTB1840NX has a 36v lithium battery that charges up to 80% of its power in one hour. The battery pulls out of the rear of the machine using the handle shown here: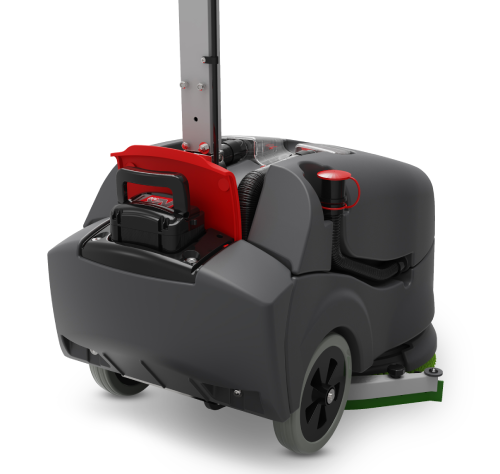 And then it slots into the charger.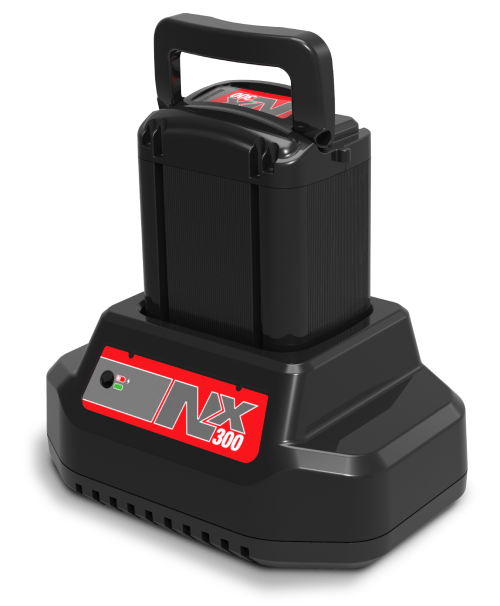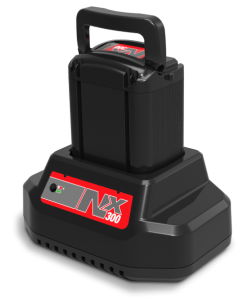 What Type of Floor Can This Machine be Used on?
This machine can be used on any hard floor. You can see examples in the video shown below. The machine comes with the scrubbing brush shown in the video. This brush is suitable for most floors, in particular tiled floors. The stiff bristles are excellent at getting into grout lines or scrubbing tiles with a raised pattern. If you have a really smooth floor, you can get even better results using a drive board with pads fitted instead of the scrubbing brush.
Got some unanswered questions? Read Our FAQs
Runtime – 60 mins
Vac Motor – 100W
Brush Motor – 175W
Power – 36V
Brush Speed – 150rpm
Pad / Brush Width – 360 / 400mm
Capacity – 18L
Weight – 34kg
Recharge – 1hr – 80% / 2hr – 100%
Dimensions – 520 x 850 x 1132mm