Traditional vs Bay West Toilet Roll Dispensers.
Traditional dispensers can give you endless waste, be time-consuming to refill, unhygienic and expensive…
With Bay West's 'Revolution 4x Toilet Roll Dispenser' you'll immediately see the advantage!
Super Hygienic and no waste
Cheaper – with the dispenser being provided FREE of charge.
They are quick to replenish and lasts longer – holding 8x the amount of paper as a traditional dispenser.
They also help to reduce blockages – paper disintegrates in 10 seconds.
Bay West 616 Toilet Rolls have 625 sheets per roll compared to the traditional 320, therefore you have nearly eight times the amount of tissue per triple dispenser with Bay West than you do with the traditional.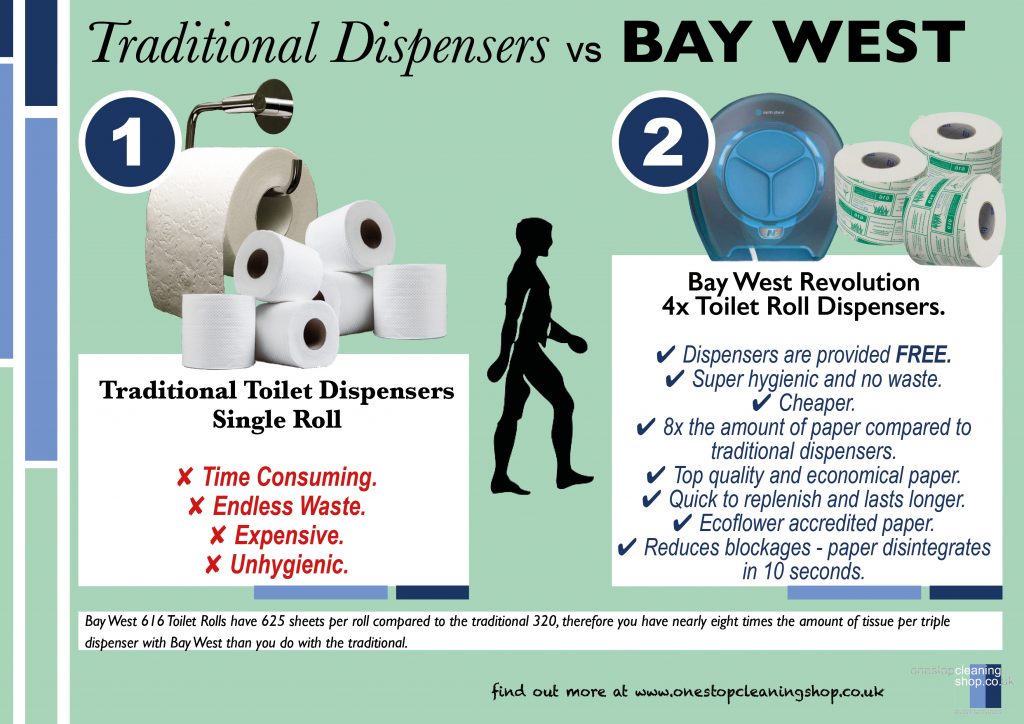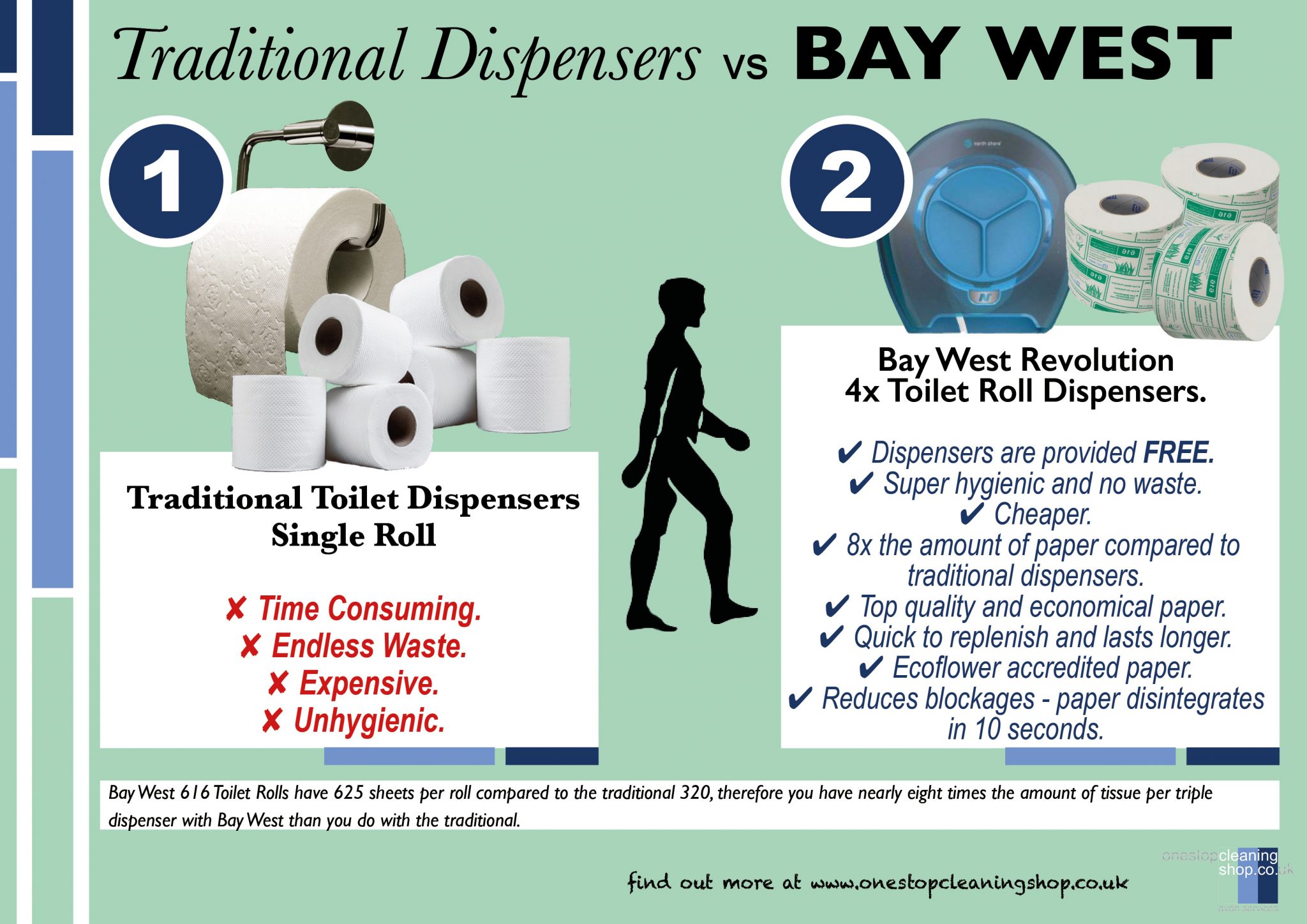 Click here to view all our Bay West products and see how we can save you time and money!
Do you have any fun toilet roll facts?
We'd love to know!
Follow @OSCSuk