I was reading a post on Buzzfeed about things that annoy you more than they should and quite a few of those were common washroom problems.
The first problem was when you grab a paper towel after washing your hands and the paper towel rips before you've even pulled it out of the dispenser.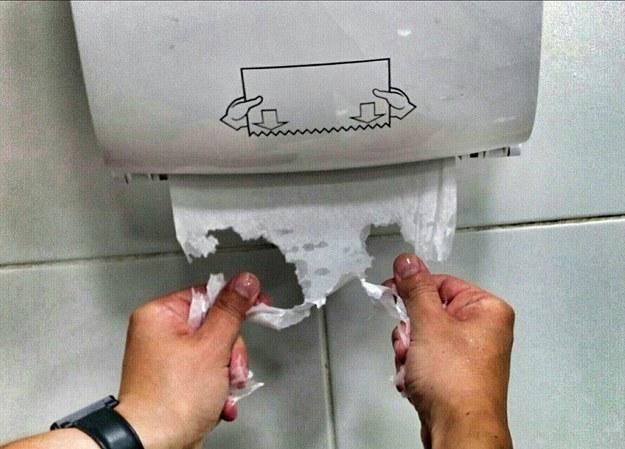 My first thought is that the quality of the paper is what's at fault here, meaning it will rip very easily. Here at One Stop Cleaning Shop we use the Bay West Roll Towel which is excellent at absorbing water. These hand towels are 1 ply but still do a fantastic job of drying your hands, and they don't break when you pull them off the rest of the role. They have been Eco-flower accredited which means that they are more environmentally friendly that equivalent brands, over their whole life cycle, as they have met the environmental criteria set by EU members.
As well as that, you can upgrade your washrooms for free with Bay West! Don't let your hand towel dispensers be muddled like this. Get in contact with us today on 0117 305 1980 about upgrading your washroom facilities to Bay West.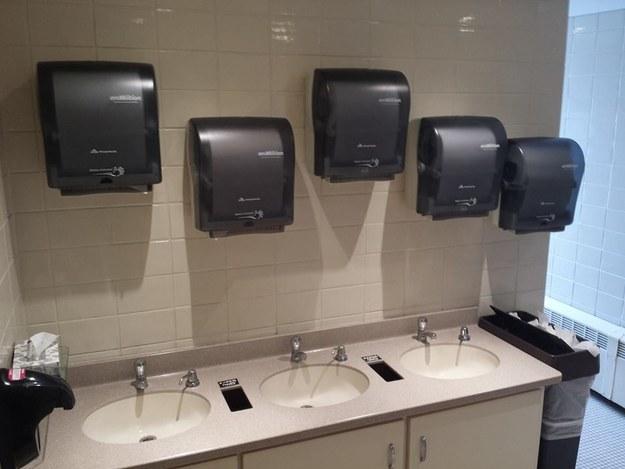 Another common problem that Buzzfeed listed was when toilets are too far away from toilet paper. As you can upgrade your washroom for free with Bay West, we will make sure that toilet paper dispensers are not a ludicrous distance away. As well as that, having toilet roll on a holder like in the picture below does not promote good hygiene. Having toilet paper in a dispenser means dirty hands are not contaminating the toilet roll when taking off pieces of paper.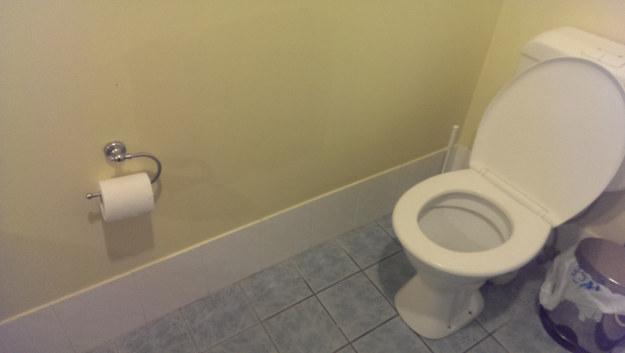 And lastly, this problem of toilet paper not coming off the roll properly and ripping was another problem that people found when in washrooms. When using Bay West Ecosoft Toilet Paper as it is used with a dispenser, the toilet paper comes out smoothly, and cleanly without anything ripping the paper. This means that not as much toilet paper is wasted as consumers don't have to rip numerous amounts off of the roll. Like the Bay West Roll Towel, the Bay West Ecosoft Toilet Paper is Eco-flower accredited.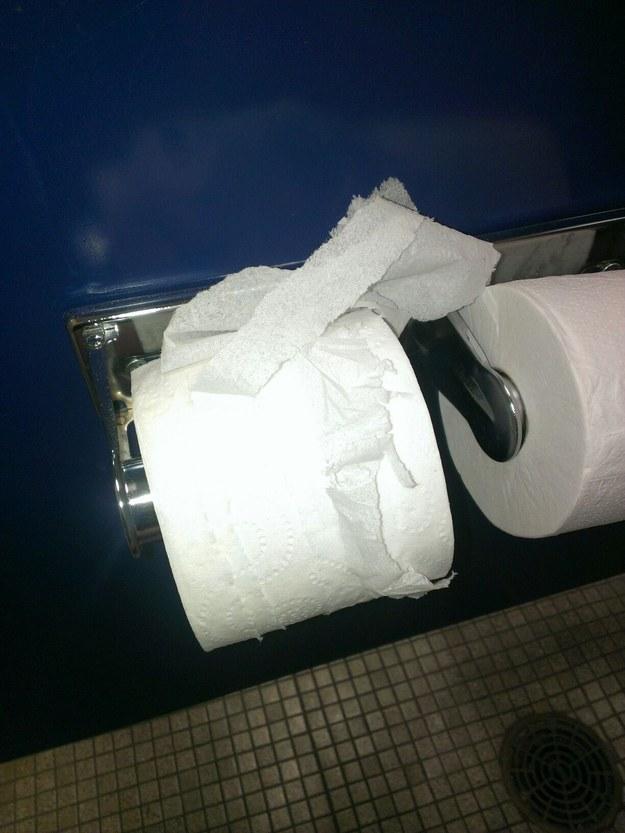 To combat these common washroom problems I would recommend investing in dispensers for toilet paper and hand towels as this not only makes it easy for the consumer to use, but it promotes good hygiene, as dirty hands aren't touching the rest of the paper, as well as less waste, making them very economical. This also applies to having adequate dispensers for hand soap.
If you would like to speak to our sales team on more information about the types of toilet roll and hand towels we offer, or even about upgrading the dispensers in your washroom, contact us on 0117 305 1980 or fill out a contact form on our website and someone will get back to you as soon as they can.