Many business uses safety flooring to reduce the chance of customers or staff slipping. The most well known manufacturer of safety flooring is Altro.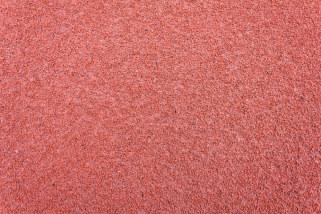 The way to tell if you have this type of floor is run your nails over it. If it feels like sandpaper then you can safely say that you have identified this type of floor. If the floor is smooth & silky then it is probably vinyl or rubber. It is the gritty & rought texture of the floor that helps to grab the soles of your feet when working, giving loads of traction & plenty of grip. Unfortunately the texture also grips & holds onto dirt which can be very difficult to remove.
After many years of being called out to advise on this type of floor we have come up with solutions that we know work.
If you have a small area of safety flooring & a limited budget we suggest you choose our flat mopping kit. Standard mops just don't clean this type of floor, as when the strings are dragged over the floors the grit within the floor simply drags the dirt back off the mop.
Ok so our kit comprises of:
A colour coded flat mopping kit. As you can see from the photo they are availabe in all 4 colours so when placing your order remember to tell us which colour you want. You will receive 1 bucket c/w colour coded wringer, flat mop frame, microfibre mop head & telescopic handle.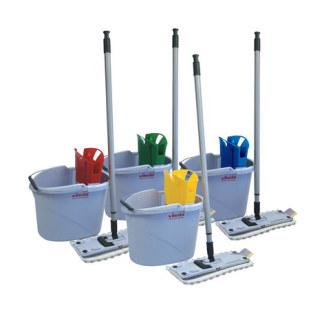 A spikey/scratchy mop head to fit the above mop which agitates & loosens the dirt from the floor getting it into a slurry

1 x 5L of Ubik 2000 fitted with a drum pump. We have found this to be the best chemical for cleaning safety flooring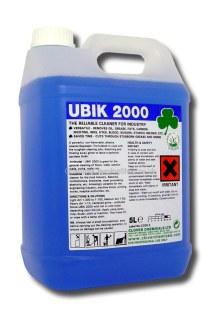 1 x Spare microfibre mop head to dry the floor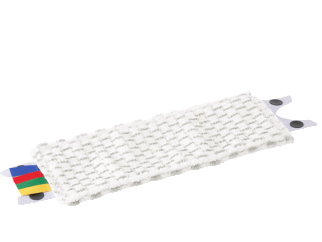 Steps to gettting your safety floor clean:
Put 2 pumps of Ubik 2000 into your bucket
Fit the scratchy grey pad to the mop frame
Immerse the mop into the bucket & liberally apply the mopping solution to the floor. Work the mop back & forth, keep the floor wet & you will see the water getting greyer & greyer as the dirt begins to lift from the floor.
Swap the grey mop head for one of the white ones & pick up as much of the dirty water as possible using your clean mop.
For the perfect finish swap the mop head again & use this one dry to remove any remaining dirty water from the floor.
Finally wash all the mops in your washing machine. Just remember to leave out fabric conditioner as this reduced the effectivenesss of the microfibre. These mops can literally last years before they need replacing.