Helping schools manage cleaning.
TRAIN. MOBILISE. SUPPORT.
At The One Stop Cleaning Shop we pride ourselves on our outstanding level of customer care – especially when it comes to our school caretakers – with full training and support given every time.
Full training is always given on how to use the correct equipment and products for various cleaning applications – so any issues are 'cleaned up' before they happen!
Our fully trained staff help to mobilise your team and give them the confidence they need to get started.
The ongoing support we give is second-to-none with any further training requirements given to make sure all staff are competent using their products.
In February 2016 – we mobilised 9 cleaners at Air Balloon Hill Primary School, as they took the management of the cleaning 'In house'. We trained the team on each chemical, on how and where to use and the correct dilution rates, and highlighted the importance of wearing the correct Personal Protection Equipment (PPE).
We also demonstrated and ensured each cleaner was competent at using the new flat mopping systems and the new scrubber dryers.
A secondary session was also carried out as new team members had joined and the initial training was completed again as above.
The feedback so far from the Site Manager, Business Manager and the Cleaning Team has been really positive about their new products and the overall cleanliness has improved.
The below infographic shows our three main points we use when dealing with a school and their cleaning requirements.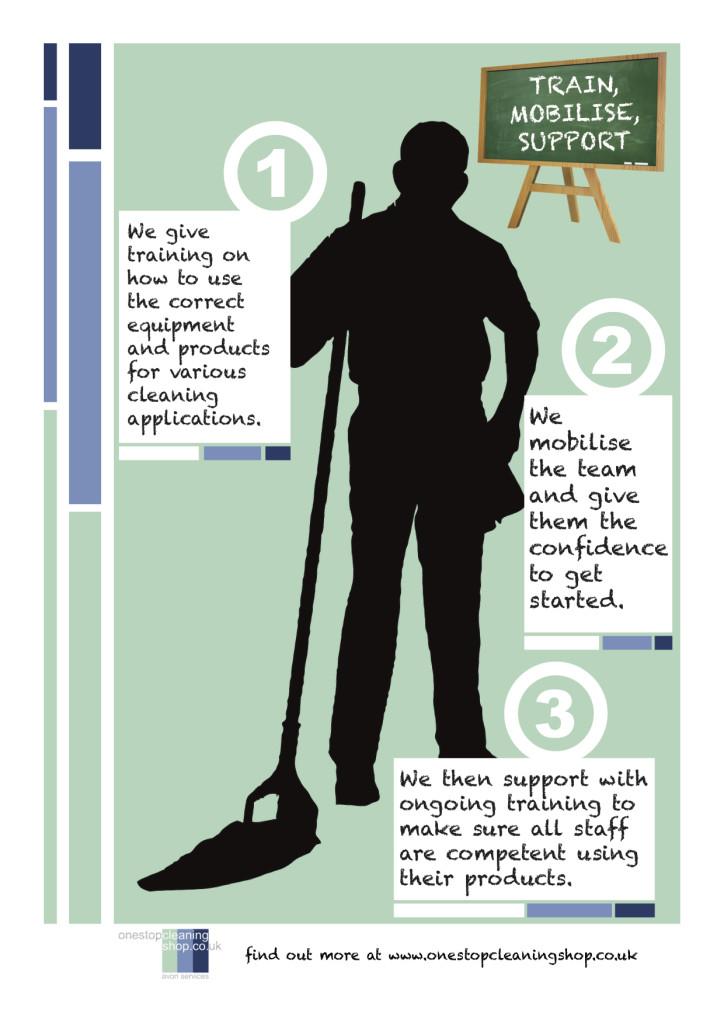 Do you have any feedback on our customer care?
We'd love to know!


Follow @OSCSuk