Extremely absorbent
Hard wearing
Designed for cleaning large areas quickly
Free UK Delivery Over £75
Order by 3.30pm tomorrow for next weekday delivery
Order in the next
16 hours 45 minutes
for delivery on Tuesday 26th October 2021
Price
From
£

3.09

(Excl VAT)
£

3.71

(incl VAT)
Please select all the options above before adding to the basket!
You Might Also Like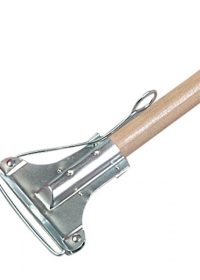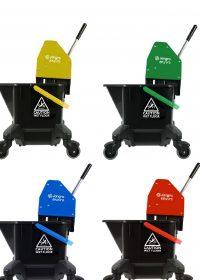 Kentucky Mops
Kentucky mops are specifically designed for cleaning large areas quickly.  This kentucky mop is 16oz, please contact us if you are looking for a 120z or a 24oz version. These 100% cotton mops are extremely absorbent and hard-wearing.   Kentucky cotton mops are capable of bio-degrading completely within 6 months. These smaller socket mops are also capable of biodegrading quickly but the metal would have to removed 1st.
There are 2 types, twine which is a thin string & multi which is a thicker string.
16oz Kentucky Cleaning Mop
Got some unanswered questions? Read Our FAQs