Motor Scrubber – JET3 & STORM
Special Offer
For a limited time only, we are offering the complete Motorscrubber JET3 & STORM kit for a special price.
These two products make a complete cleaning and disinfecting kit for your business.
Included in this special offer is:
MotorScrubber JET3
Including: JET3 Machine, Medium Duty Brush, Green Scrubbing Pad, White Buffing Pad, Microfibre Pad, Red Polishing Pad, Pad Holder, 1L Bottle, Charging Adaptor
MotorScrubber STORM
Including: STORM Backpack & Wand
–
The new MotorScrubber Jet3 with integrated chemical injection gives you an incredible deep clean up to 3m / 10ft high.
With the on-board chemical injection it means you can clean 3 times faster, completely removing the need for a bucket with chemicals! Plus with an 8 hour charge time, the battery can be charged overnight ready for the next day.
Designed to deep clean and polish any area, achieving like-new results, this new JET3 is perfect for transport, healthcare, hotels & leisure, and commercial kitchens.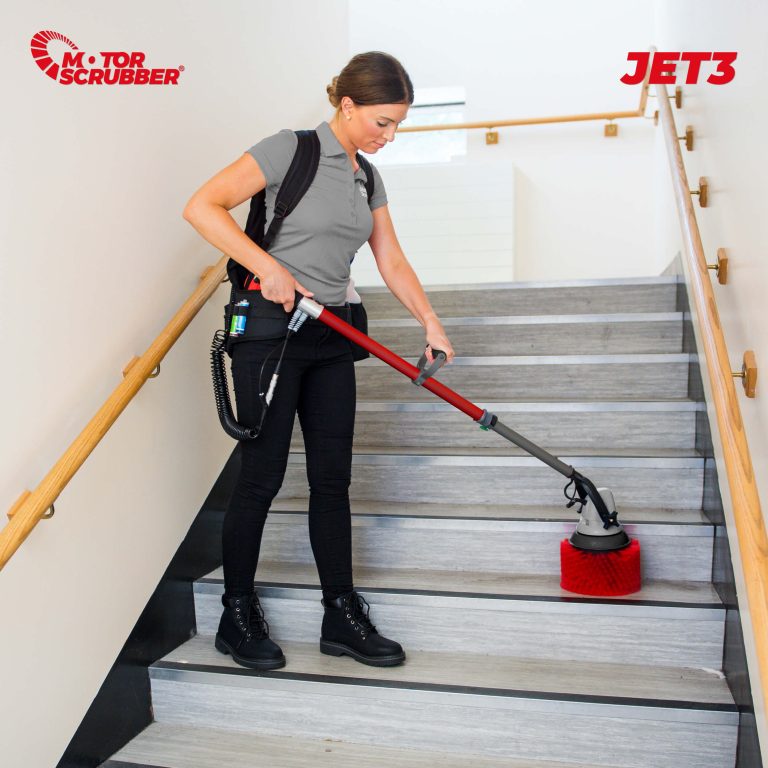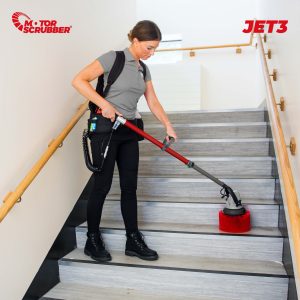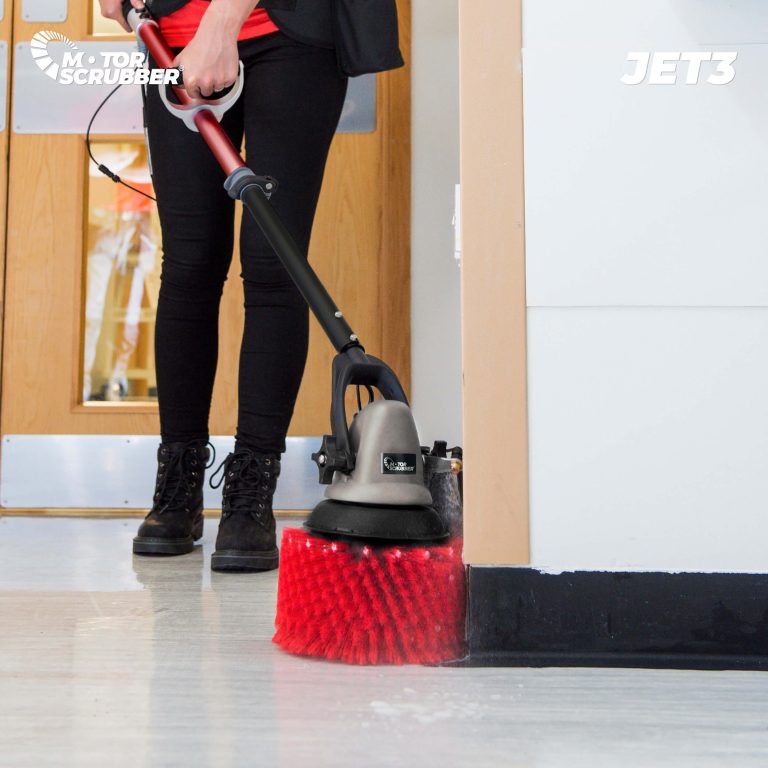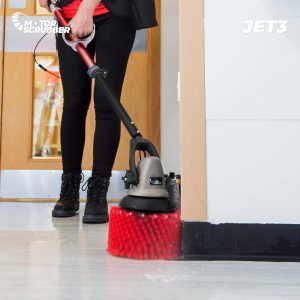 The fully adjustable jet at the scrubbing head can be angled to your desired position allowing the direct application of solution to surface. The 1l chemical tank is securely and neatly contained within the padded backpack and can be easily removed and replaced for quick refilling.
Disinfect and kill viruses on the go…
​
Powered by MotorScrubber Backpack Technology, STORM gives you the freedom to quickly disinfect all common touch points, reducing the risk of cross infection.
You can use STORM with any disinfectant, and spray evenly for solid coverage. The quick-change nozzle makes it easy to clean and maintain STORM, after every use.
With STORM's spray on demand feature, simply press and go to effectively disinfect frequently touched surfaces such as door handles, taps, shopping trolleys, and transport hand rails.
This brand new system weighs in at just over 5kg for the backpack, and with the super-lightweight  STORM wand weighing in at just 0.3kg, it makes for hours of fatigue-free use.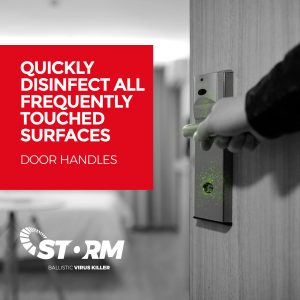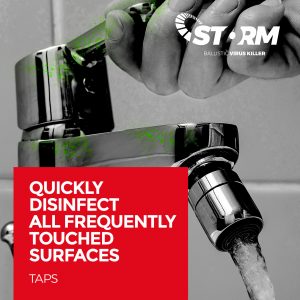 Got some unanswered questions? Read Our FAQs