Motor Scrubber – Battery Driven Scrubber with Spray Jet – JET3
The new MotorScrubber Jet3 with integrated chemical injection gives you an incredible deep clean up to 3m / 10ft high.
With the on-board chemical injection it means you can clean 3 times faster, completely removing the need for a bucket with chemicals! Plus with an 8 hour charge time, the battery can be charged overnight ready for the next day.
Designed to deep clean and polish any area, achieving like-new results, this new JET3 is perfect for transport, healthcare, hotels & leisure, and commercial kitchens.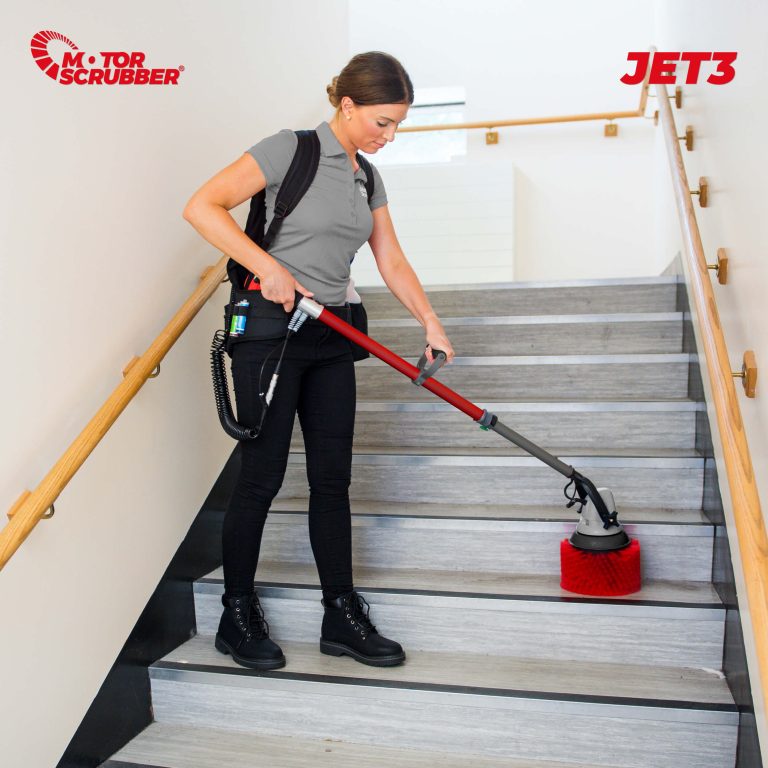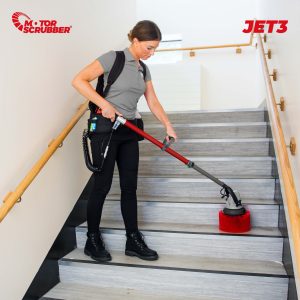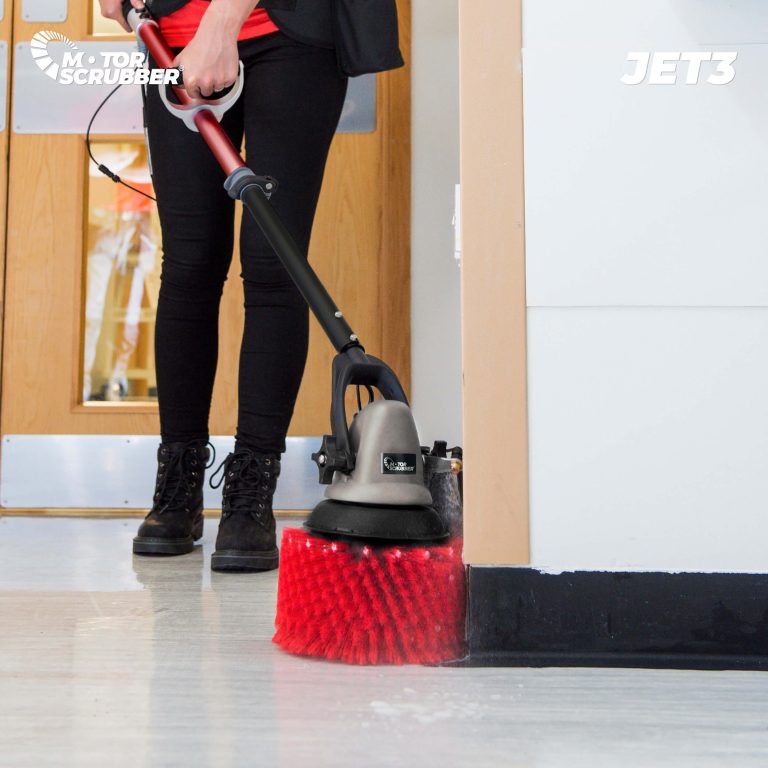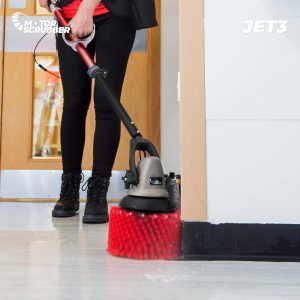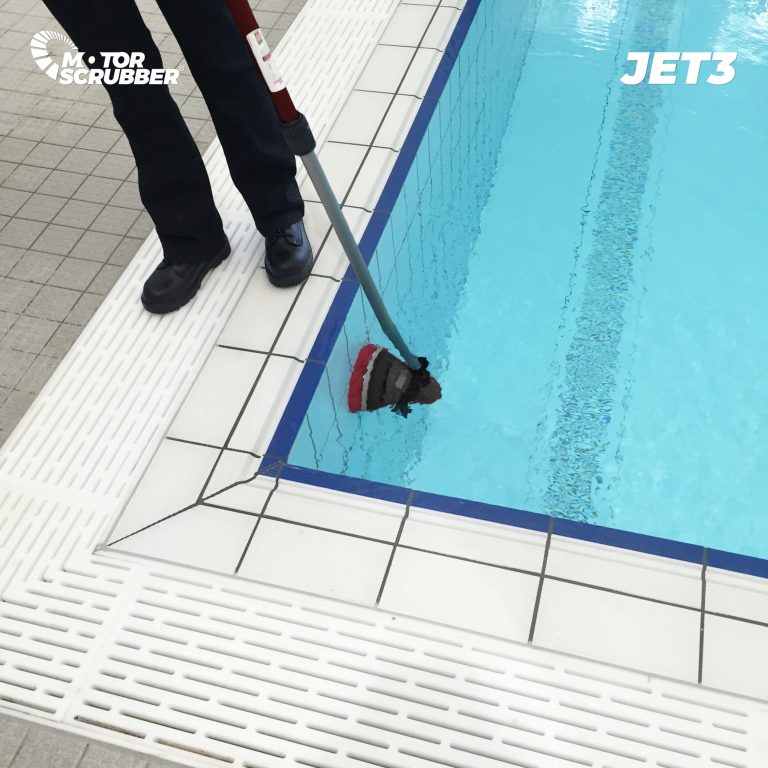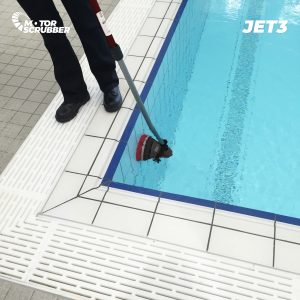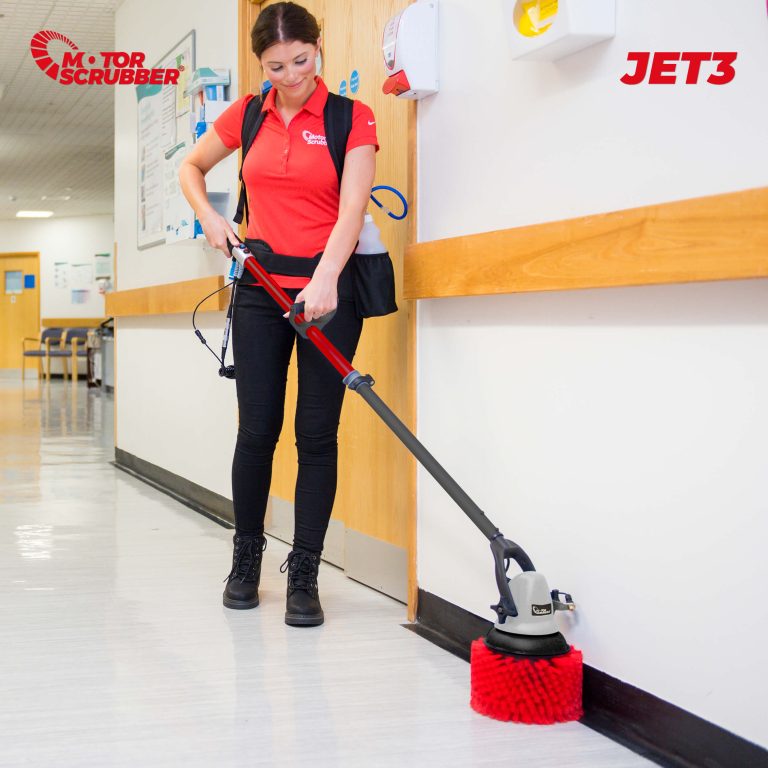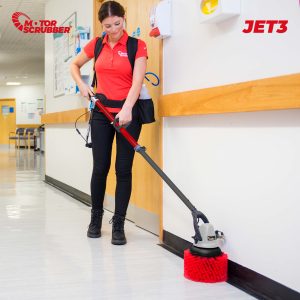 The fully adjustable jet at the scrubbing head can be angled to your desired position allowing the direct application of solution to surface. The 1l chemical tank is securely and neatly contained within the padded backpack and can be easily removed and replaced for quick refilling.
Key Applications:
Tiles – perfect for grout restoration.
Walls – lightweight for accessing hard to reach areas.
Glass – perfect for polishing glass and stainless steel.
Marble – perfect for restoring marble.
Stairs – tackle grime one step at a time.
Toilets – clean around the base with ease.
Hard to reach areas – Perfect for cubicles and under tables.
For freedom to clean anywhere choose MotorScrubber Jet.
–
Got some unanswered questions? Read Our FAQs
| | |
| --- | --- |
| | |
| Run Time | 3.5 Hours |
| Charging Time | 8 Hours |
| Scrubbing Width | 18cm / 7.5″ |
| Performance | 144mSq/Hr |
| Linear Performance | 799m/Hr |
| Brush Pressure | 5kg = 19.7g/cmSq |
| Brush RPM | 360 RPM |
| Motor Torque Power | 11.18kg/cm |
| Machine Weight | 1.75kg |
| Back Pack Weight | 3kg |
| Dimensions | W170 x H150 x L1120mm |
| Pump Pressure | 7.9 Bar |
| Pump Open Flow | 5 Litre/Min |