Stop buying single-use plastics… Swap to ECO-ONE biodegradable sachets now.
You may think that all your plastic waste gets recycled, however unfortunately it's not always the case…
17% of the plastic waste in the UK gets exported.
25% ends up in landfill in the UK
46% gets incinerated – leading to more Co2 in the atmosphere.
ONLY 12% of our plastic waste actually gets recycled here in the UK
It is estimated that there will be 29 million tonnes of plastic waste in our oceans by 2040. This is the same as 1 lorry continuously dumping waste in our oceans every minute for a whole year!
Using ECO-ONE will help reduce our collective carbon footprint.
Liquid chemicals are very heavy and therefore create excess carbon when transported. Our new ECO-ONE range means transporting lightweight sachets (instead of water-based chemicals) to help reduce our carbon footprint by over 90%.
ECO-ONE is made less than 10 miles from our warehouse in Bristol, and delivered either by our fleet of electric vehicles, or by regular post.
About ECO-ONE…
Our Goal
Sustainability and a general "do the right thing" approach is at the heart of what we do at One Stop Cleaning Shop. We want to bring more affordable, convenient cleaning solutions to businesses in the UK.
The Plastic-Free Challenge
An often overlooked but major challenge for the cleaning industry is the use of liquid chemicals. These are typically packaged in single-use plastic 750ml or 5L bottles which are then transported around the country leading to high CO2 emissions. When the bottles are depleted, they are frequently non-reusable and get thrown out.
The Solution
ECO-ONE Cleaning Sachets. Impossible to over-dose, even for a beginner. Usually 1 sachet per bucket / trigger spray. These sachets dissolve in water to create the required cleaning chemical anywhere at a moment's notice. Made less than 10 miles from our warehouse and delivered using our fleet of electic vehicles. We have worked with a local manufacturer to create our own brand of chemical sachets and have thought our the product lifecycle from start to finish to ensure it is as environmentally friendly as possible while still providing the results needed for commercial and domestic cleaning environments.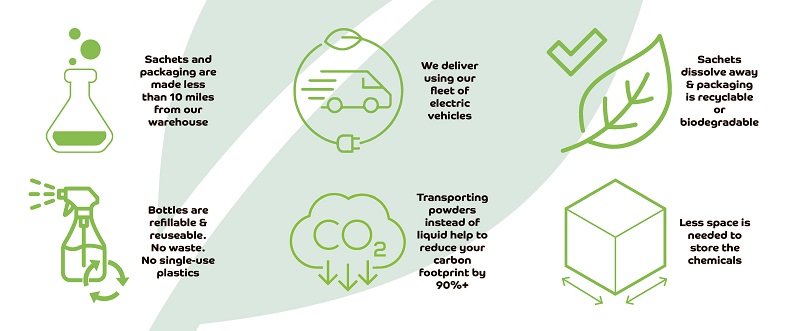 Our Plastic-Free Range
We have thought about the main cleaning requirements of our customers and have come up with 6 main products to launch, with more coming soon!
Multi-Clean: This is an all-surface cleaner and degreaser for use on doors, walls, desks, work surfaces, plastic fittings, door handles & more. They are available in either a 50pk which is suitable for using with a mop & bucket, or a 20pk which is more suitable for use in a trigger spray bottle.
Odour-Clean: A powerful cleaner & deodouriser which is designed for use on all hard surfaces, including ceramic tiles, concrete, sinks & desks. These are also available in either a 50pk which is suitable for using with a mop & bucket, or a 20pk which is more suitable for use in a trigger spray bottle.
Foaming Soap: Luxury soap for hand and body. Can be used in either our foaming soap dispensing bottle, or a foaming soap wall dispenser. Available in a 20pk.
Toilet-Clean: This is an acidic and thickened toilet cleaner & descaler for toilets and urinals to remove limescale and "other" stains. It is suitable for use on stainless steel, porcelain, chrome and ceramic. Available in a 20pk.
Washroom-Clean: A cleaner for all washroom areas including sinks, taps, shower screens, tiles, etc. It is great at removing body fats, and prevents the build up of limescale. Available in a 20pk.
Dishwasher Sachets: A specially formulated powder sachet for use in all dishwashing machines. Leaves crockery and glassware sparkling clean. Available in a 50pk.
100% Biodegradable.
Fully recyclable packaging.
Eliminates single-use plastics.
Reduces your carbon footprint by 95%.
LESS THAN 50p PER BOTTLE!
refill, reuse, rethink.
–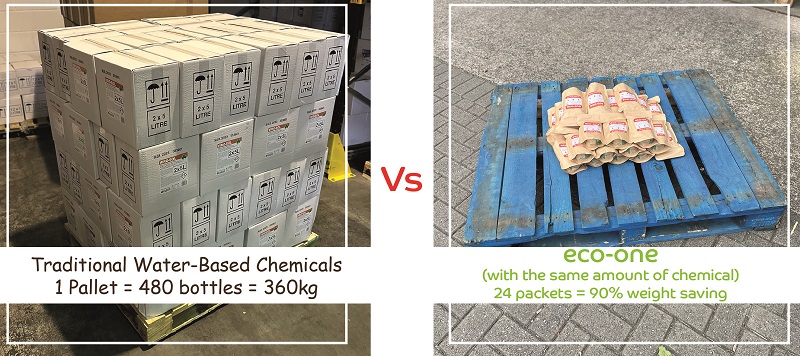 ====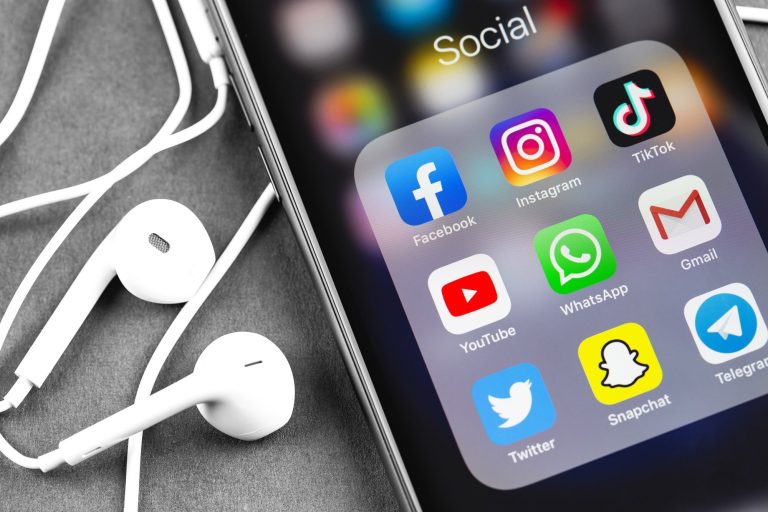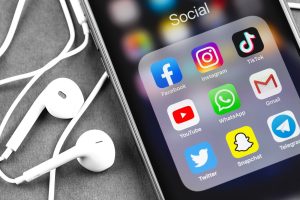 Don't forget to follow us on our socials for our latest updates: